Updating the SmartPark Brand
We were asked to redesign the City of Portland's SmartPark brand of affordable, publicly owned parking garages. This re-design included several important features—an updated color palette, an inclusive brand mascot, and graphics that reflect a "smarter" approach to parking.
One of our first undertakings in updating the brand was to make a radical break from its original color palette, opting for a green that harmonizes with the color story in place for the rest of the department. The change also subverts efforts made by higher priced, private competitors to confuse customers by appropriating SmartPark brand elements.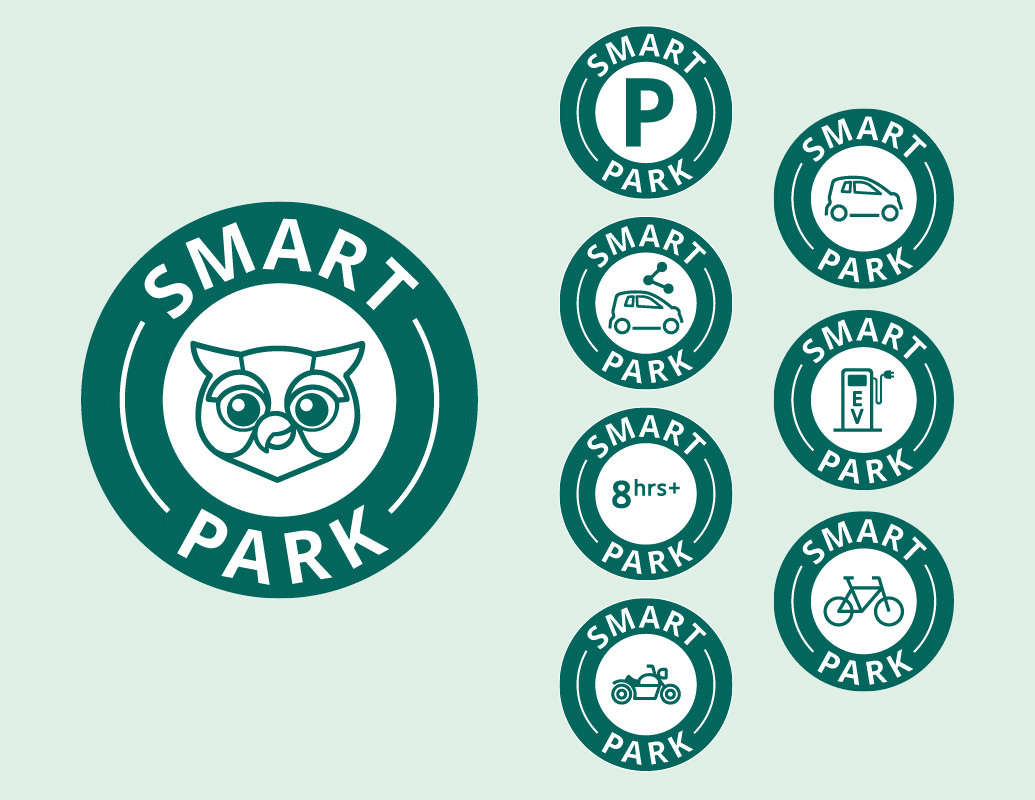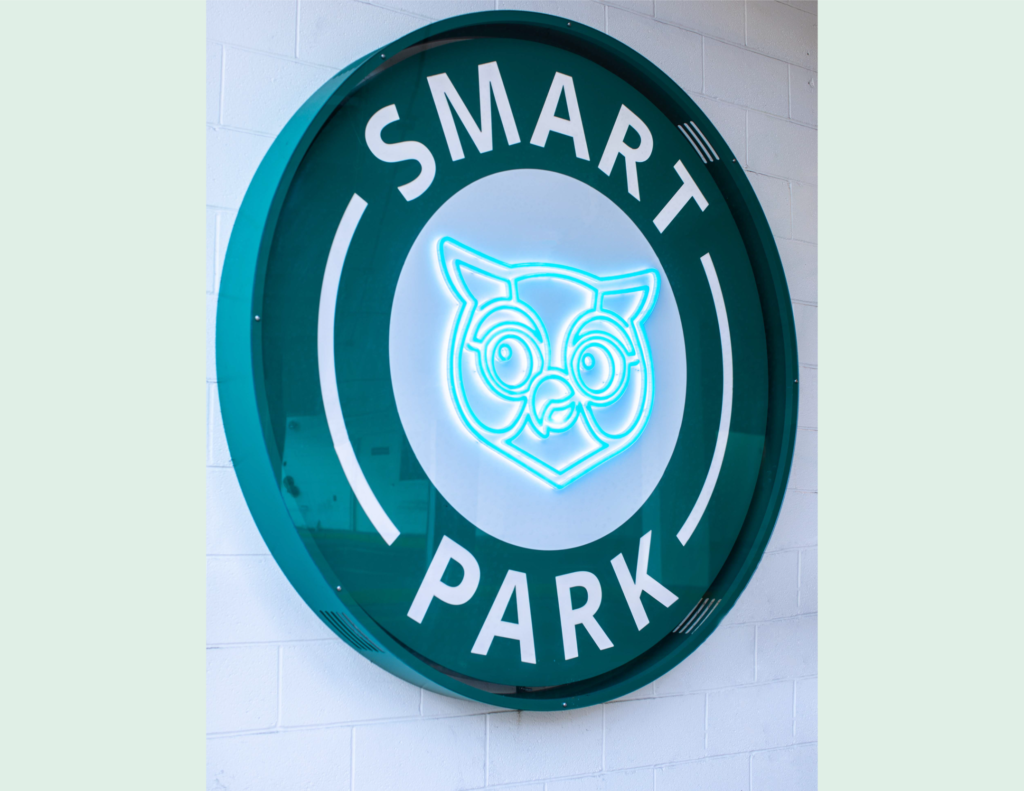 SmartPark's logo features Parker the Owl, an inclusive brand ambassador.
Parker is savvy and approachable. He still reflects the "I've got your back" attitude of SmartPark's previous mascot, but helps move the brand away from relying on anthropomorphic images. Plus, he is an animal kingdom companion to Parking Kitty. This logo appears on all SmartPark signs, print and digital collateral, and uniforms.
A Suite of Wayfinding Graphics
SmartPark is re-defining what it means to be an inner-city parking structure by accommodating cyclists, pedestrians, electric vehicles, car-sharing, and more. The graphics we designed say, "SmartPark isn't just for cars—it's for all transportation."
On the street level, graphics boasting a large letter "P"—a universal symbol for public parking—draws motorists to SmartPark lots and structures. Within the structures, more specific graphics guide users to bike parking, long-term parking stalls, electric vehicle charging stations, and more.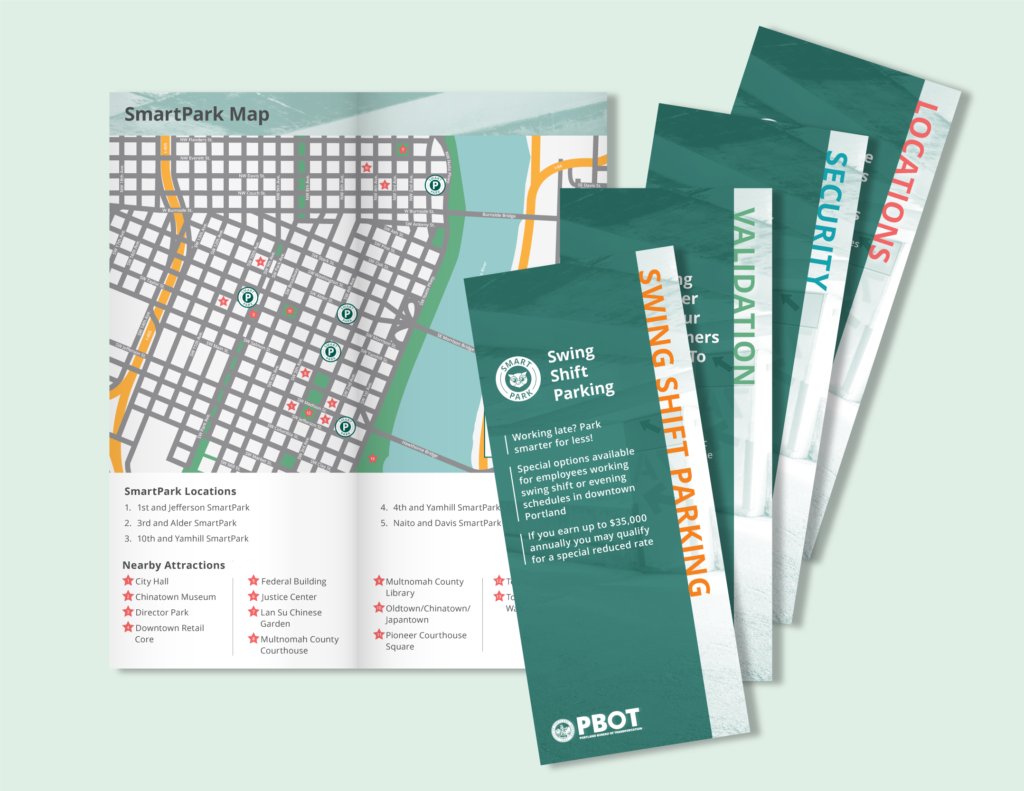 Portlanders know to use SmartPark when they need a convenient, affordable place to put their vehicles during downtown jaunts, but there's more to SmartPark than short-term parking. We designed a collection of brochures to inform users about SmartPark security resources, validation policies, reduced rates for swing shift workers, and the amenities available at each SmartPark location.
SmartPark has started relaying information about special events, weather warnings, and more to customers via digital elevator displays. We designed a suite of seasonal graphics to help get these messages across.