At Parachute Strategies, we provide creative, practical, and insightful marketing solutions that address your specific goals as they relate to business growth, increased brand awareness, or audience behavior change.
Every client and every project is different. So, while we have over a decade's worth of skills and experience to bring to the table, we feel that one of our strongest assets is our ability to empathize with you and your audiences. Empathy is the "special sauce" we bring to each project to make it sing.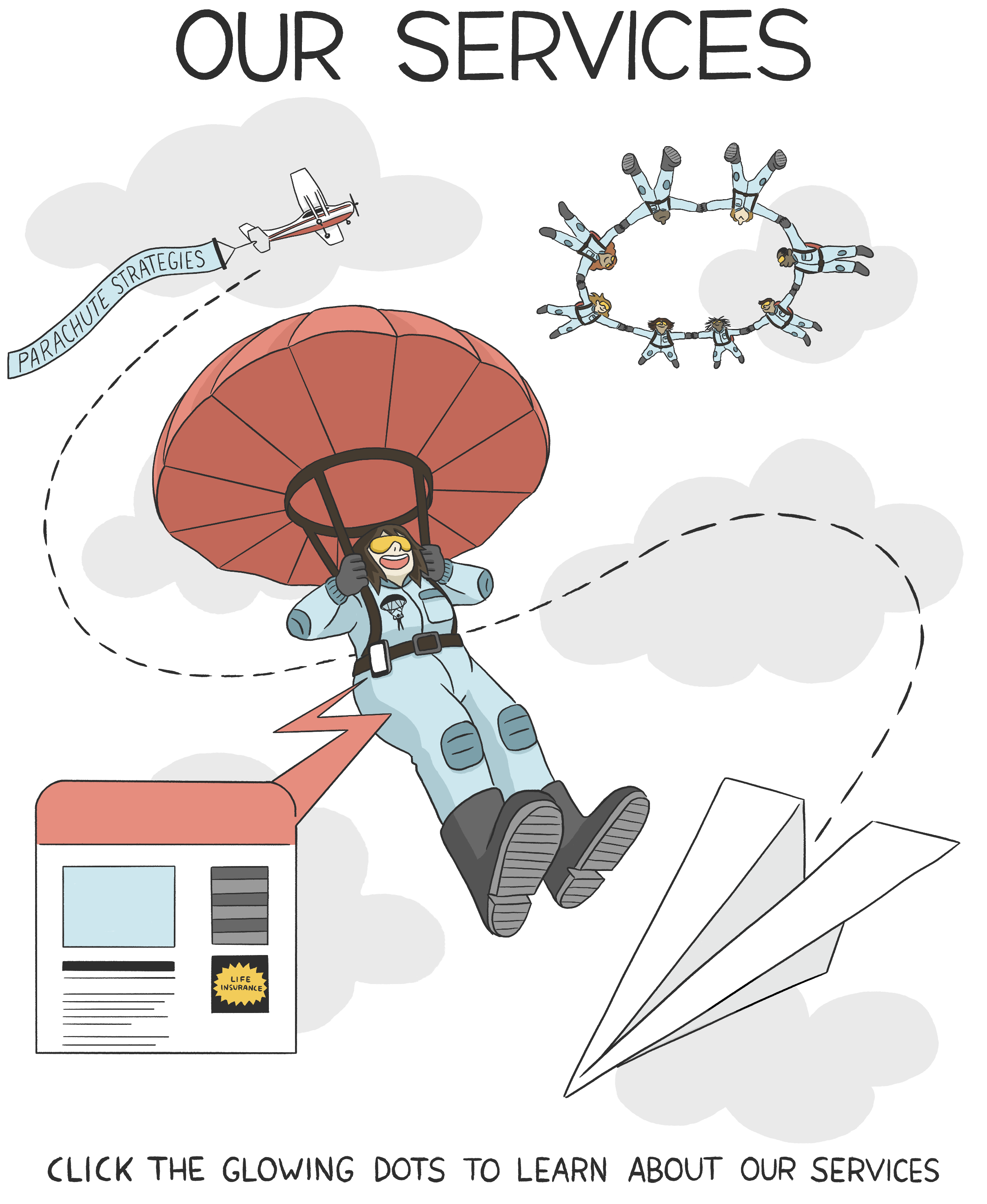 Digital Advertising
We specialize in social media and search engine marketing that will deliver your information to the eyeballs that want (and need) it most.
Print Design
From traditional correspondence packages to attention-grabbing, one-of-a-kind outreach materials, we whip up print collateral that merge the right messaging and the right materials at the right price point.
Marketing Strategy
A parachute is a super effective way to get from Point A to Point B. So is great marketing!
Tell us all about your goals for your business and we'll help you shape a marketing plan that gets you where you want to be!
Branding
We pride ourselves on learning everything we can about your business and your marketing goals, and then distilling that information into a clear, compelling identity package.
Need your new logo embroidered onto a flight suit? We'll make it happen!
Social Media
Parachute Strategies will help you connect with your audience and publish brand-building, action-inspiring content on the regular.
Signs and Large-Scale Graphics
Whether you need a city's worth of parking signs, graphics for your truck fleet, or a banner for an upcoming business expo, we've got you covered.