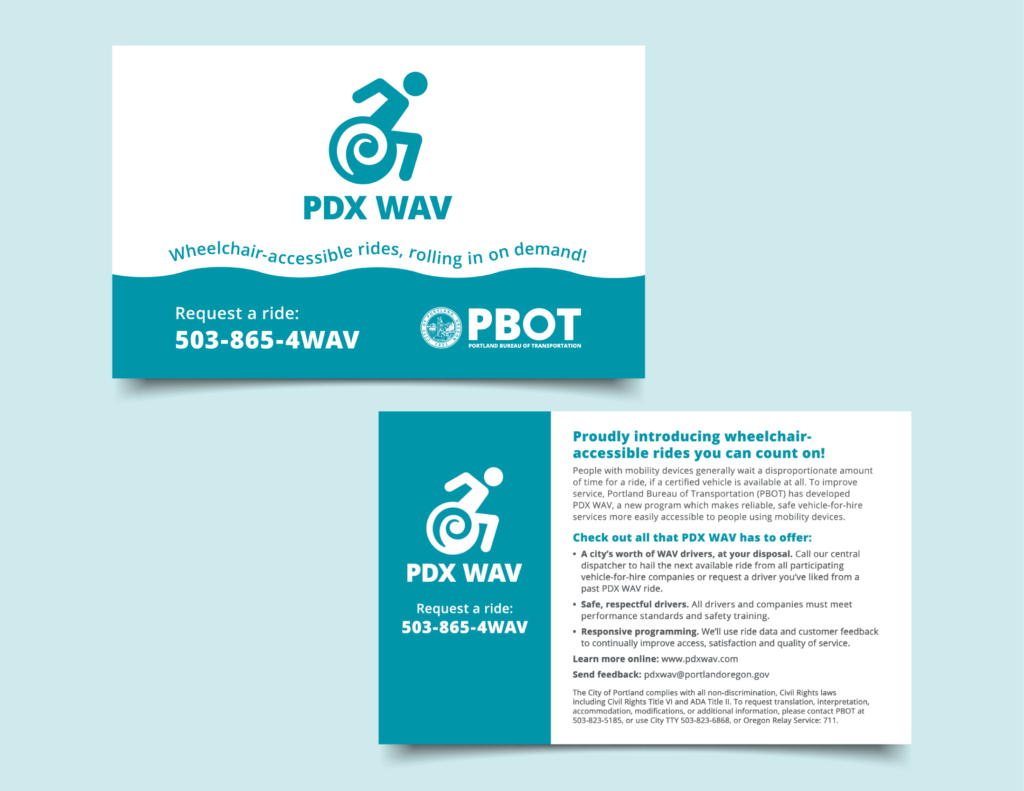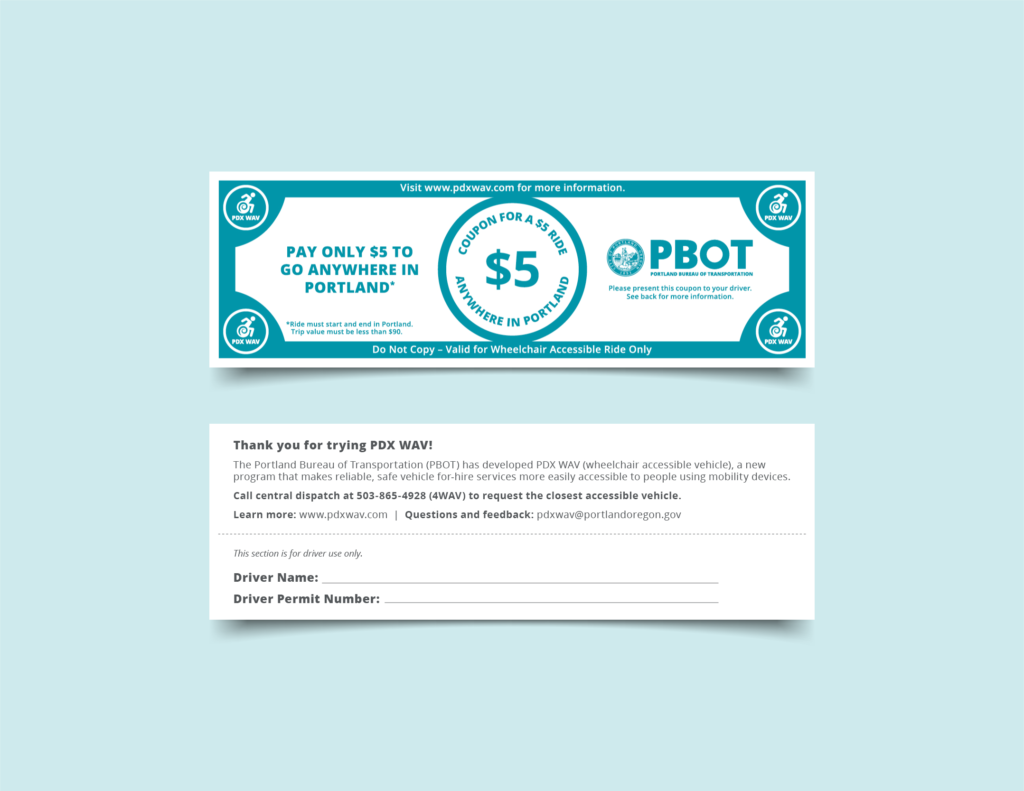 We then designed a kit of collateral materials communicating the goals and availability of the PDX WAV program to its audience—active Portlanders who want to participate in all the city has to offer and who use mobility devices. The kit includes a variety of banners, signs, window clings, mailings, postcards, coupons, and other print pieces.
Accessibility Training Videos
Once the program was underway and successfully serving customers in wheelchairs, PDX WAV planned to expand its services to people with visual disabilities. They tapped Parachute to produced two short videos instructing taxi drivers about how to appropriately assist vision-impaired passengers.
Our responsibilities included script writing, story-boarding, talent recruitment, location scouting, shoot coordination and staffing, and coordination of post-production subtitling.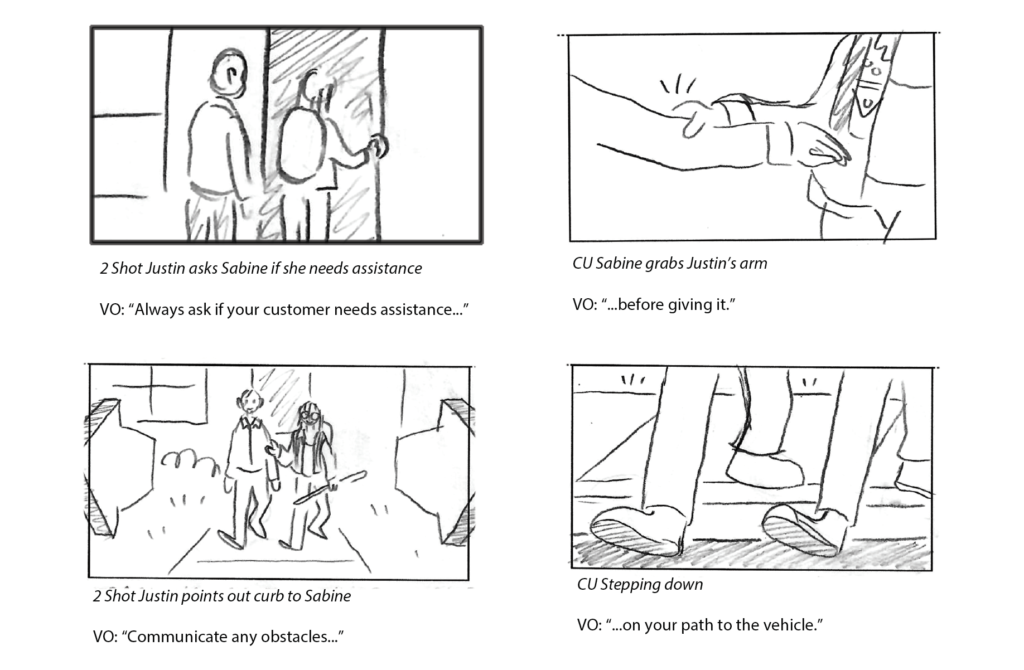 "Parachute Strategies made it easy for us to market the new program. They attended our media launch event and remained in contact with us during the months after we launched. We were very happy with the number of customers who heard about PDX WAV through our marketing efforts.
In late 2019, we hired Parachute Strategies to help us create a training video for the drivers, as part of our planned expansion offering services to people with visual disabilities. I was impressed with how Parachute Strategies organized and managed the photo shoot and video production. They worked with us to find out what we wanted to see in the video and then drafted the plan. We worked together to write the script for the video. They procured the photographer, videographer, talent, and locations. The day of the shoot(s), they were there to oversee everything. It was all very professional and efficient.  We stayed within the timeline and budget to ensure everything was captured and there was no need to deviate in time or cost from the original plan."
Christy Keller,
Accessible Services Program Administrator,
City of Portland