Our first challenge was to select an app name that would resonate with users, provide insight into the utility of the app, and which was not already in use. After a couple rounds of throwing names around, "Parking Kitty" was born.
Next came the work of perfecting a concept for the logo and settling on a look and feel that fit within PBOT's established brand guidelines.
The result is a clear, memorable graphic that works well in a variety of formats and media, including the home screen of a mobile device.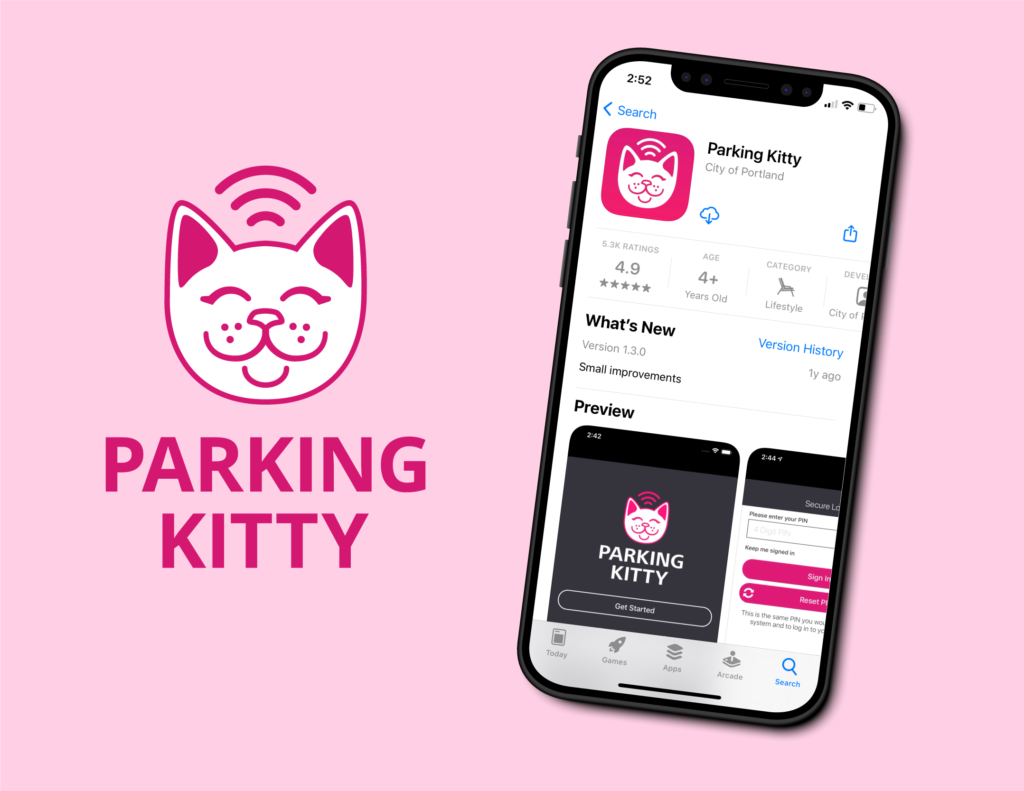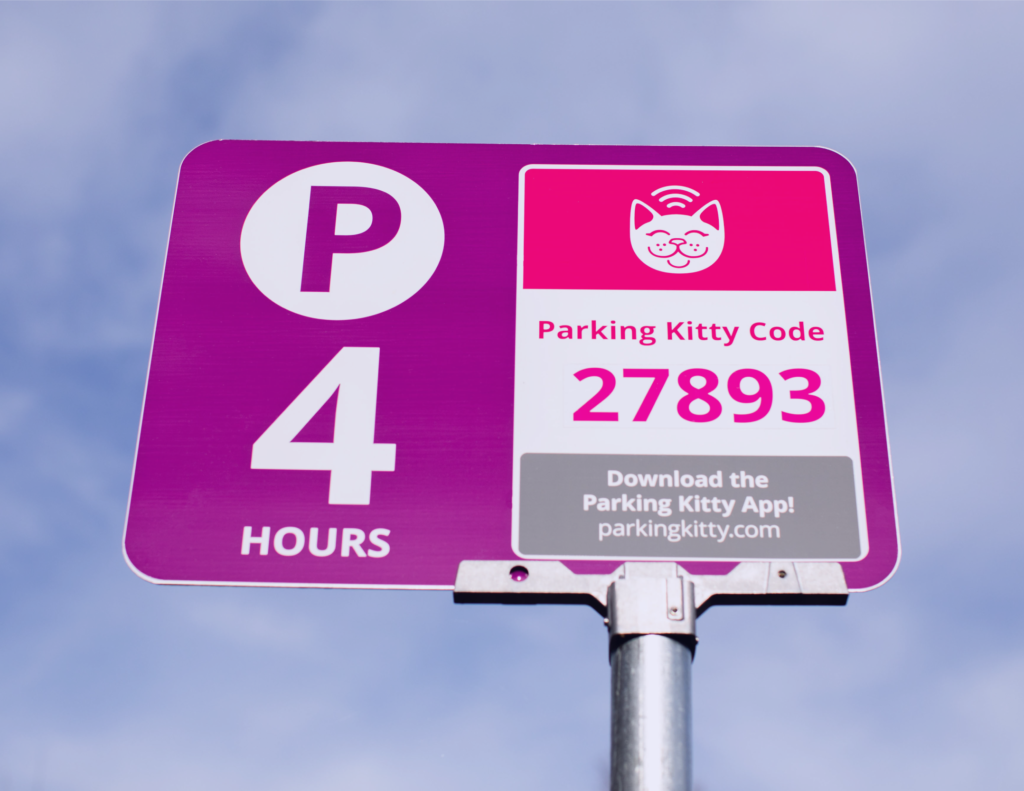 Metered Zone Parking Signs
With brand in place, we designed a set of sign graphics to be posted by all parking meters throughout the city.
The right hand side of the sign allows for a "bento box" of decals that can be interchanged as City parking rules evolve.
We also provided artwork for sign riders that appear at eye-level along stretches of curb where there are no parking meters.
These signs remind drivers that, by using the Parking Kitty app, they can skip the walk to the meter altogether.