A Brand with Gravitas in Neon Green
When this firm changed their partnership line-up, they needed to make a name change, too. A great opportunity for some brand rejuvenation—we created a visual identity that reflects the fresh, entrepreneurial spirit of their clients, with the stability and gravitas expected of a tried-and-true attorney.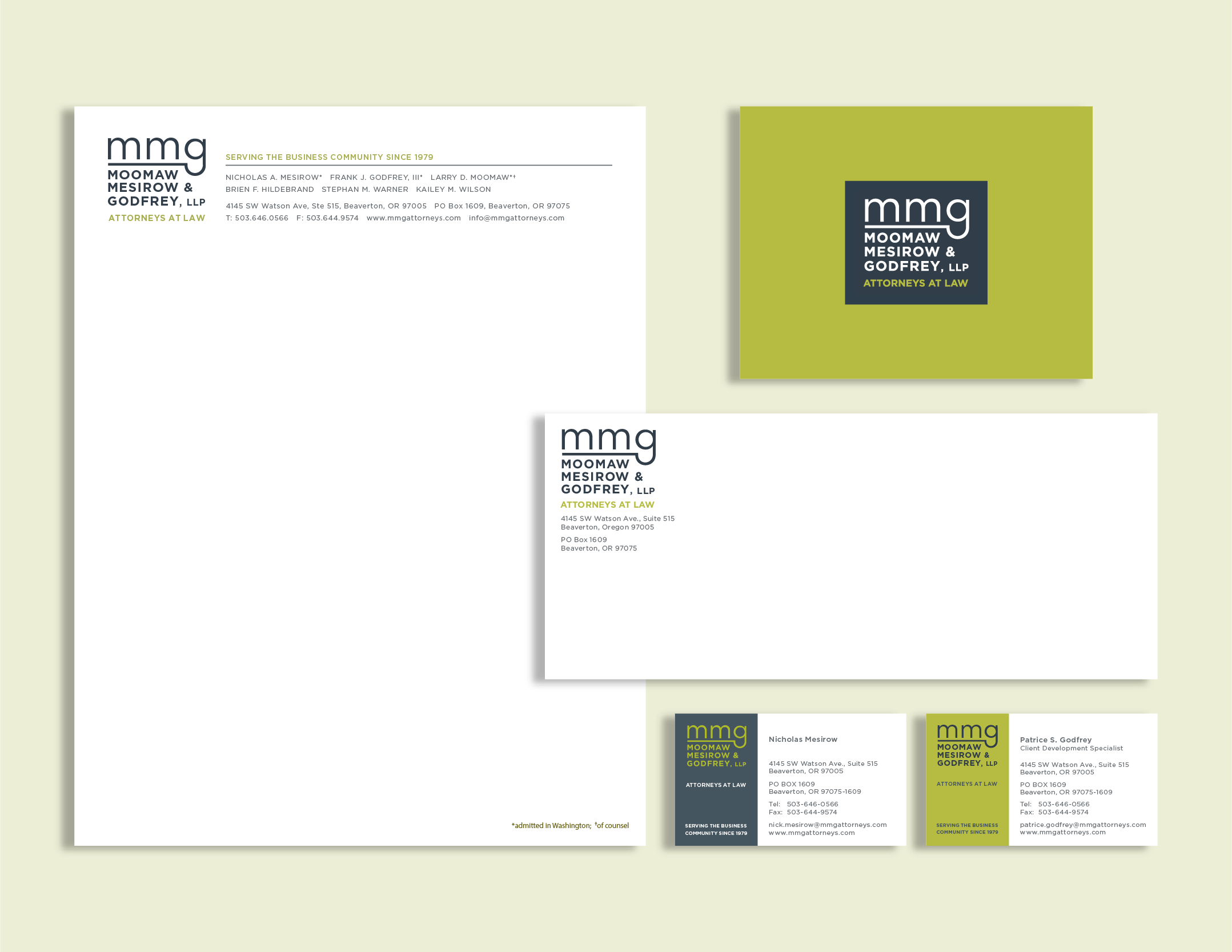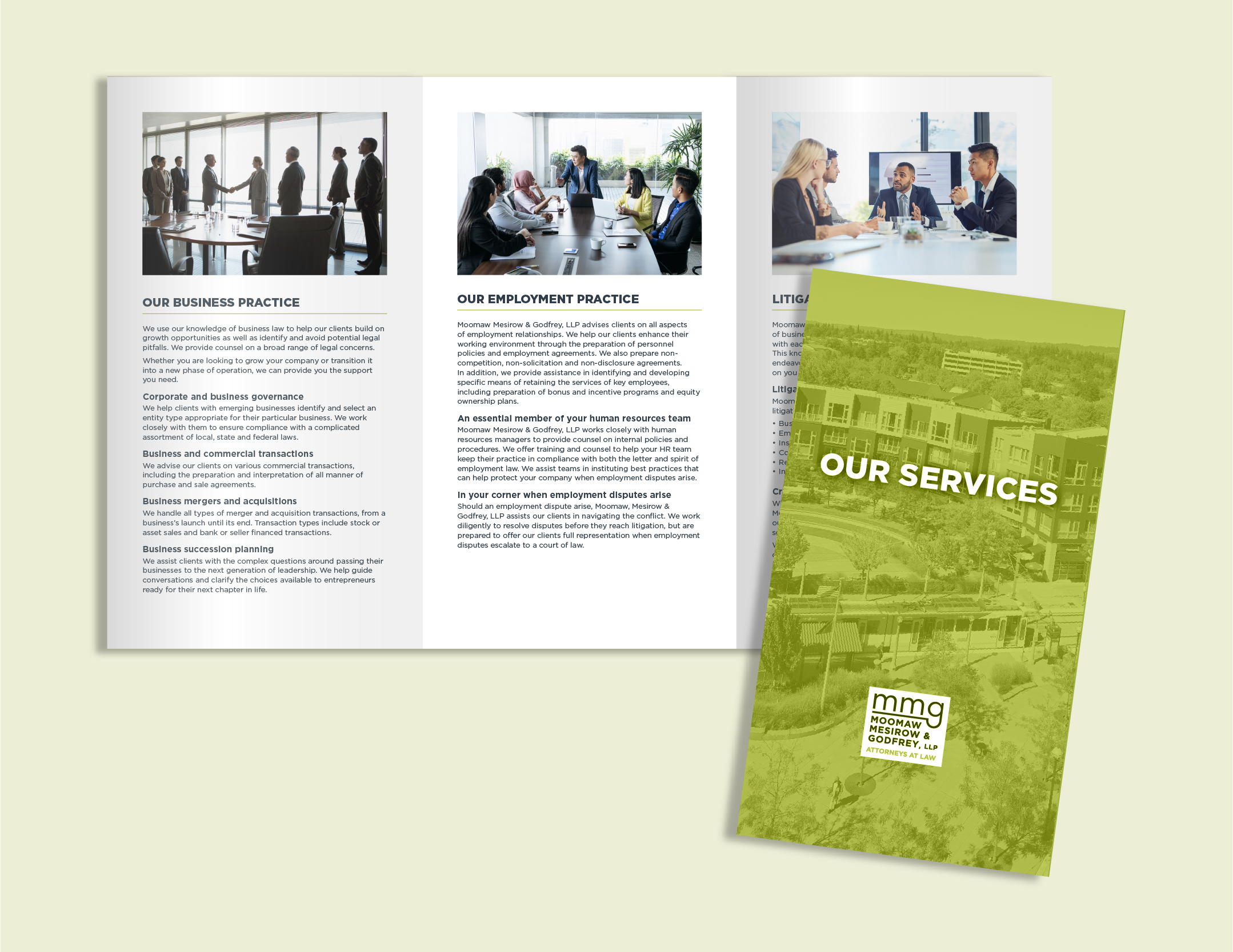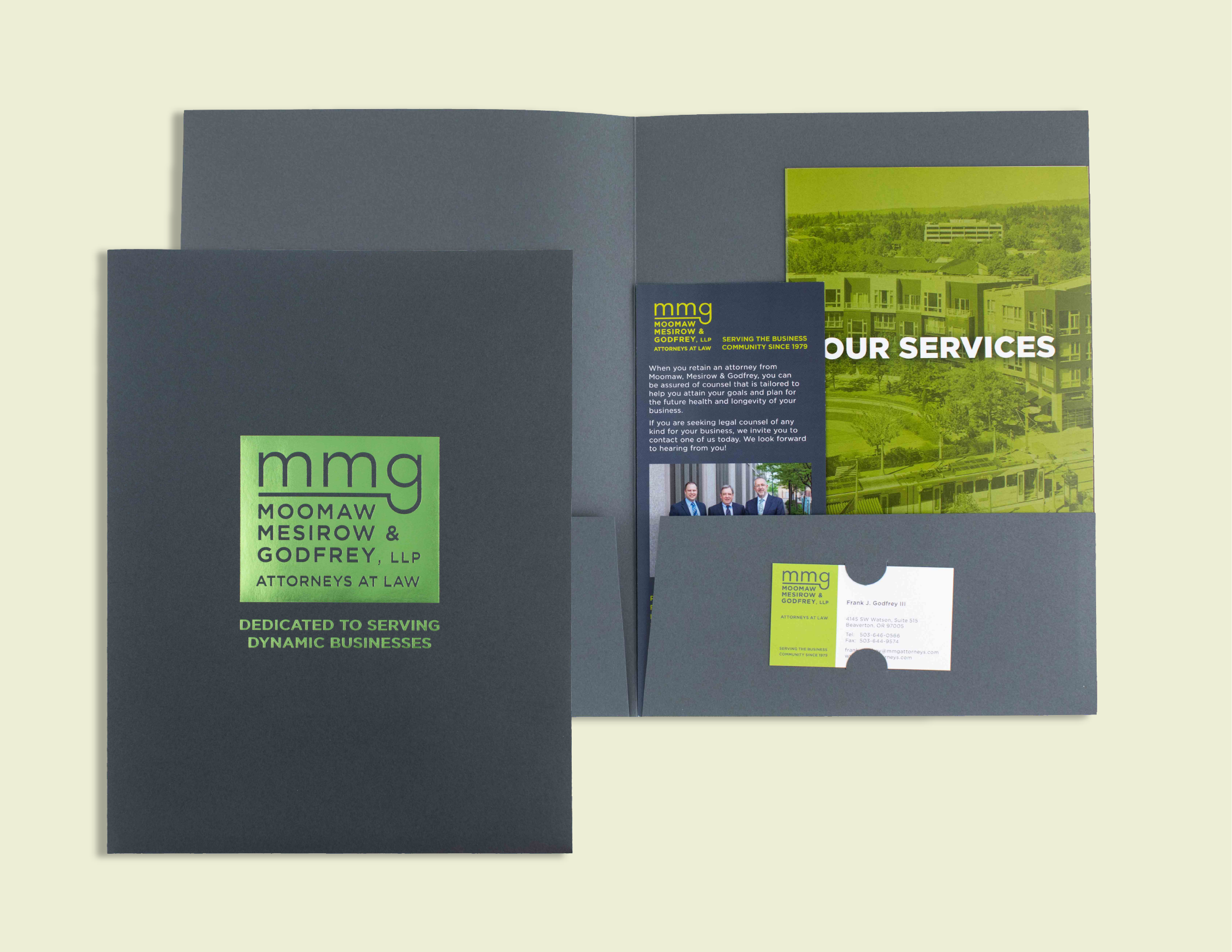 Print Materials With Plenty of Appeal
Our initial brand work was expanded upon to include a full communications package: business cards, letterhead, and envelopes, all revamped to reflect the firm's new look. A suite of marketing brochures, flyers, postcards, and presentation folders followed soon after.
For a festive change of pace, we design and distribute the firm's holiday cards every year.
With the new brand firmly in place, the firm's website needed to be updated to match. The new site offers prospective clients a tour of the legal services in which Moomaw Mesirow & Godfrey specializes, while attorney and staff biographies lend a personal touch. The site also features an integrated a payment portal that allows for easy, secure settling of invoices.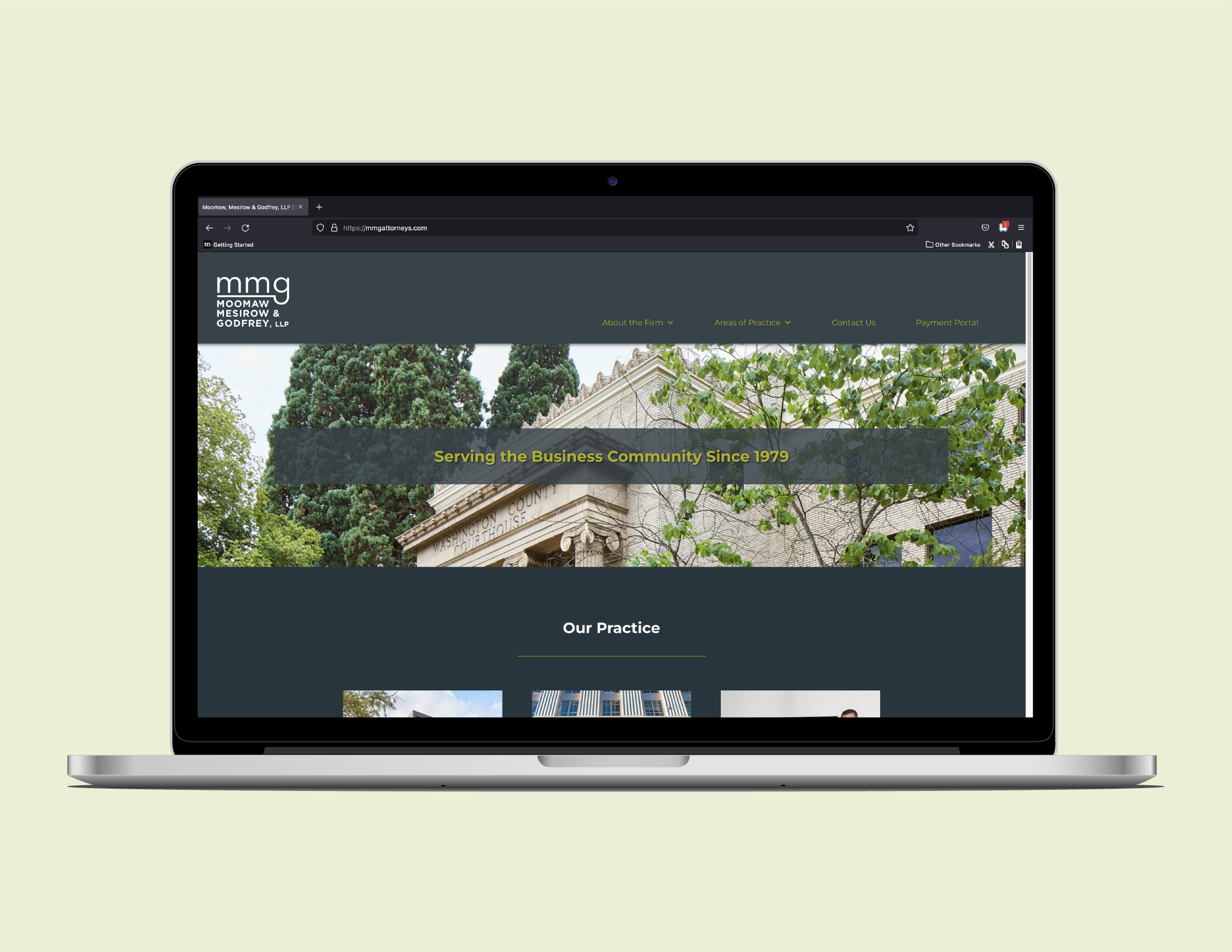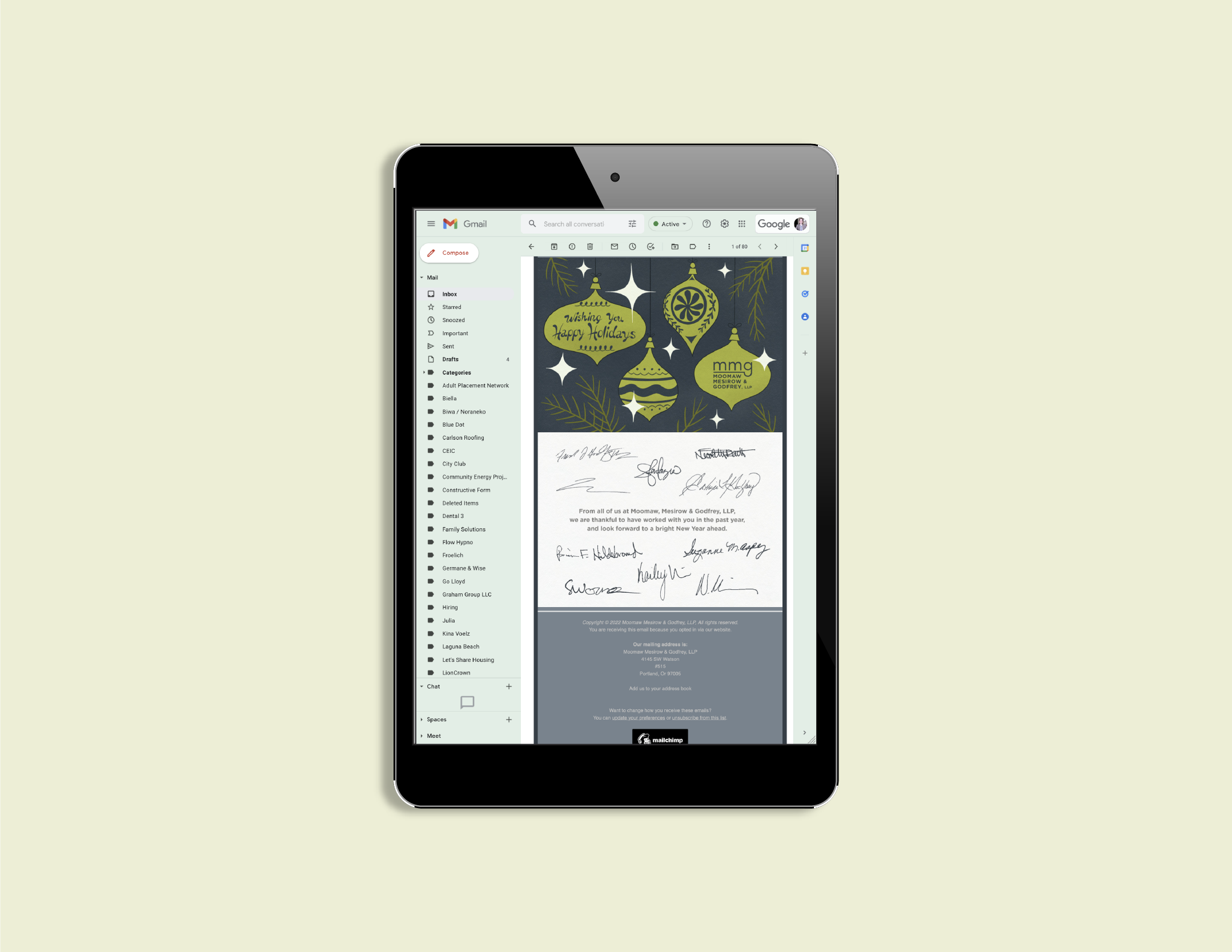 To get out special announcements and employment law newsy-news, we regularly draft, design, and distribute marketing emails to MMG's client list.
Advertising, Online and in Print
Moomaw Mesirow & Godfrey serves a very specific market. With this in mind, we have coordinated strategic ad buys and designed promotions for placement in local periodicals and industry rags like Oregon Business Magazine, the Oregon State Bar Magazine, and Beaverton and Washington County's Chambers of Commerce newsletters.
We also design, manage, and monitor digital ads placed on LinkedIn and various local, business- and law-oriented websites.