A New Brand for a New Specialty
Carlson Roofing has been based in Hillsboro, Oregon, for two generations and boasts an expansive portfolio of high-profile and complex roofing projects. When we began working with them in 2015, Carlson provided roofing services to single family homes, multifamily structures, and commercial buildings. Shortly after, the company's current owners decided to focus on multifamily and commercial projects. In 2017, we developed a new logo and visual identity evincing the switch from single family homes to commercial projects. The new brand was followed by a new communications package, with letterhead, envelopes, mailing labels, and business cards.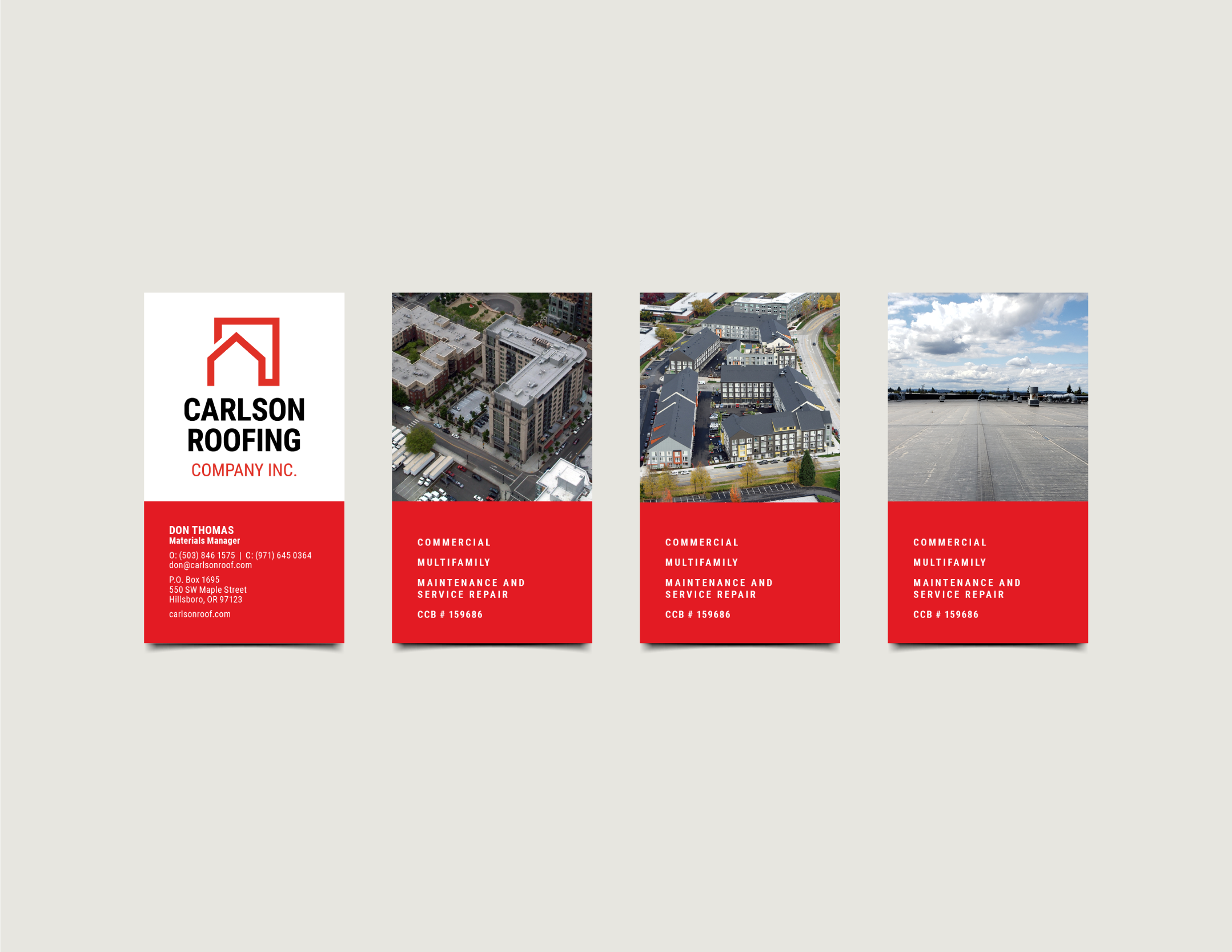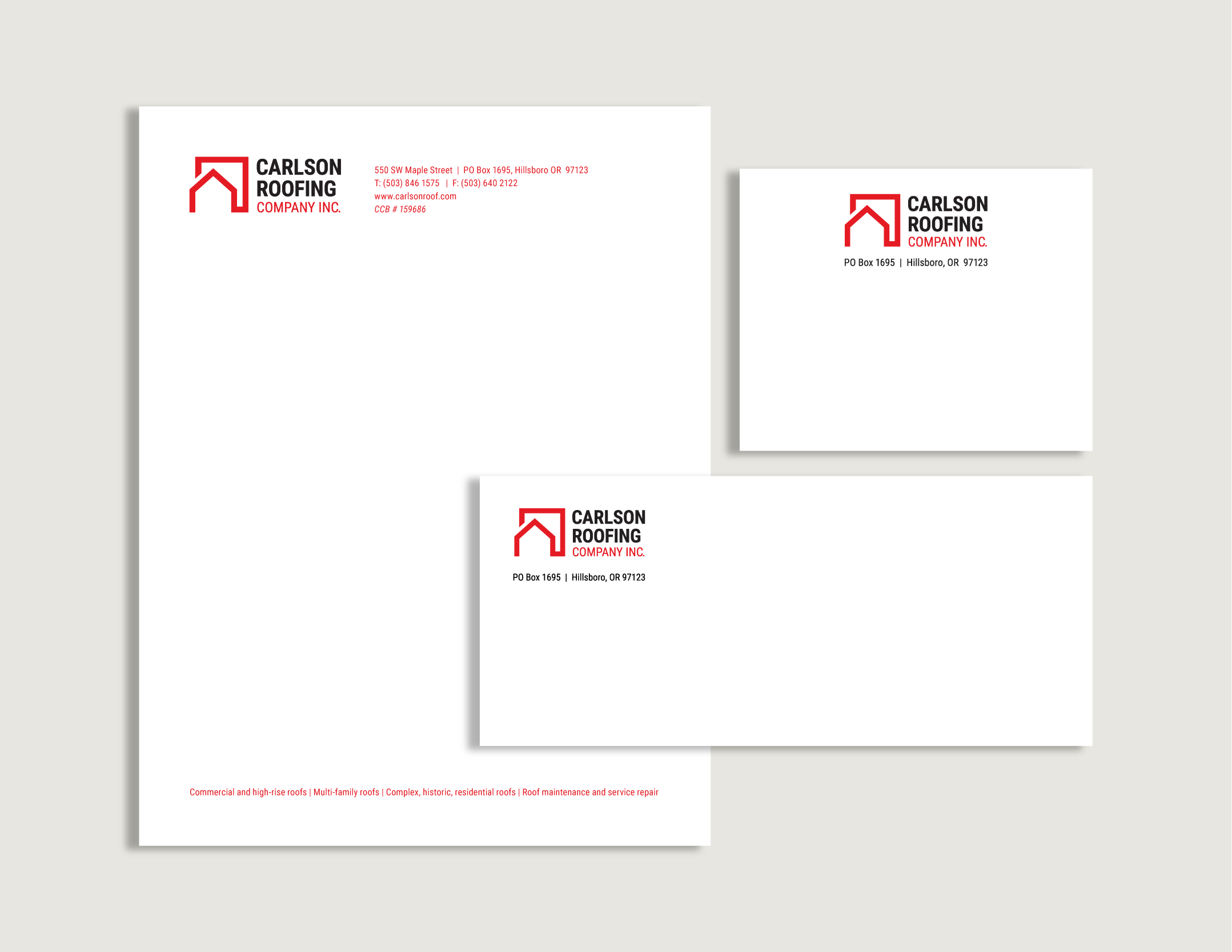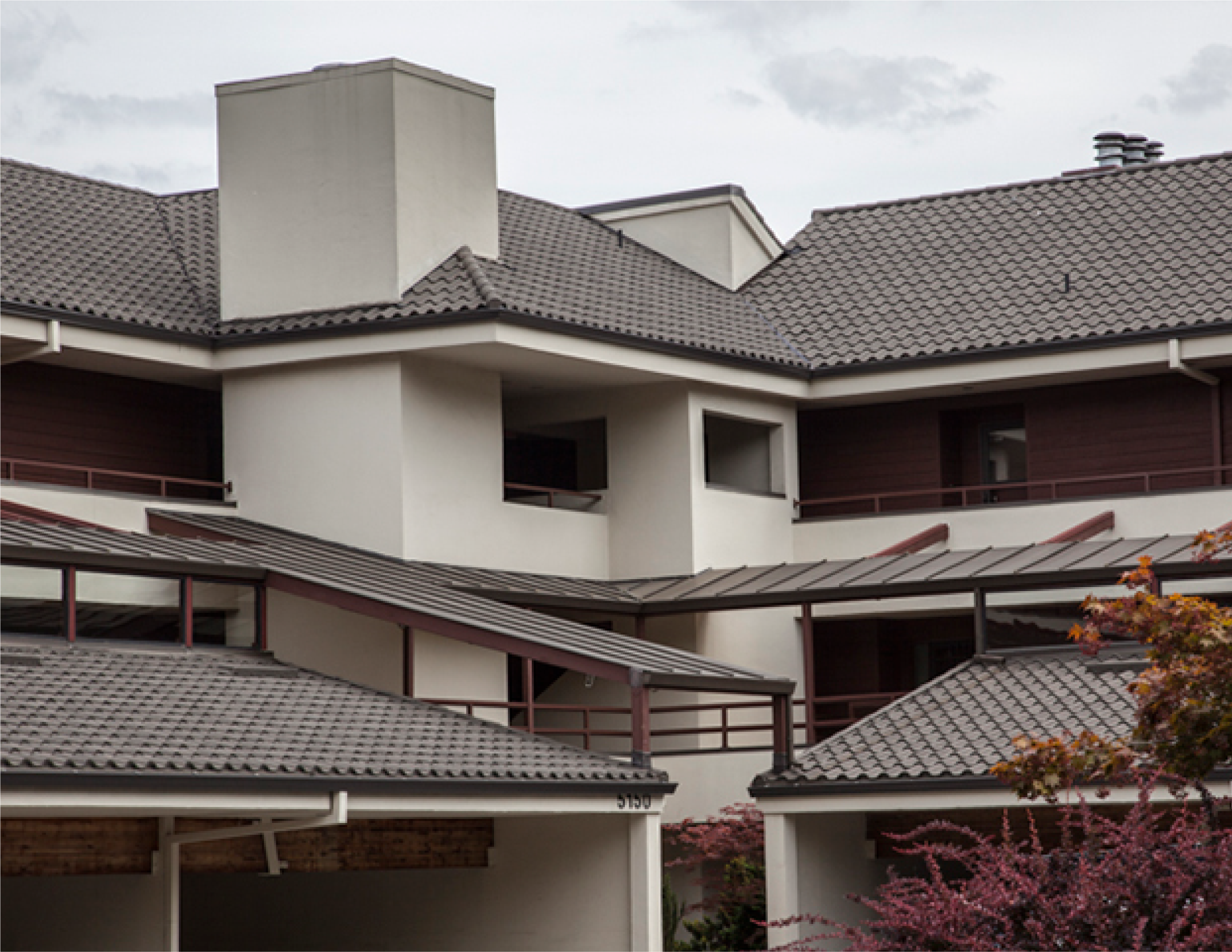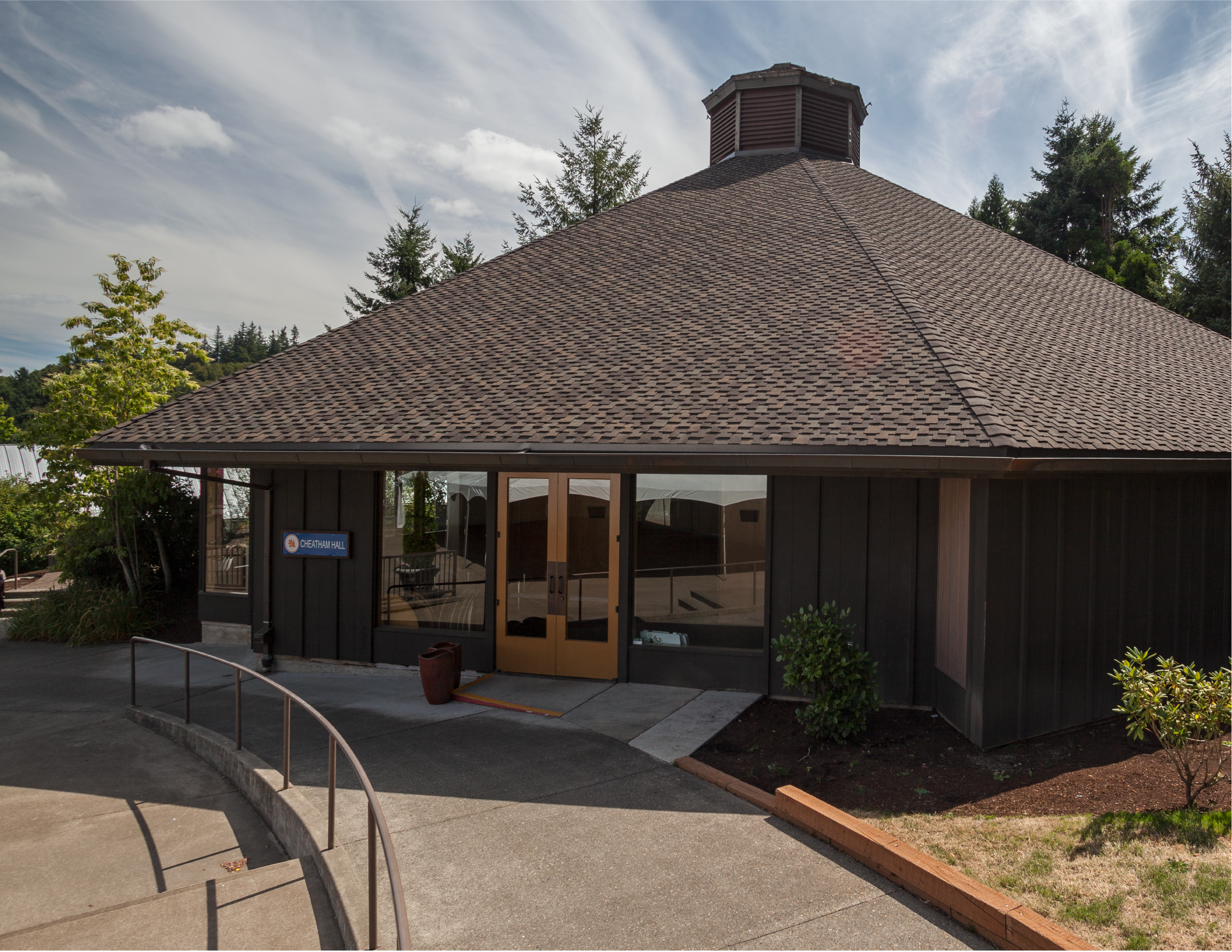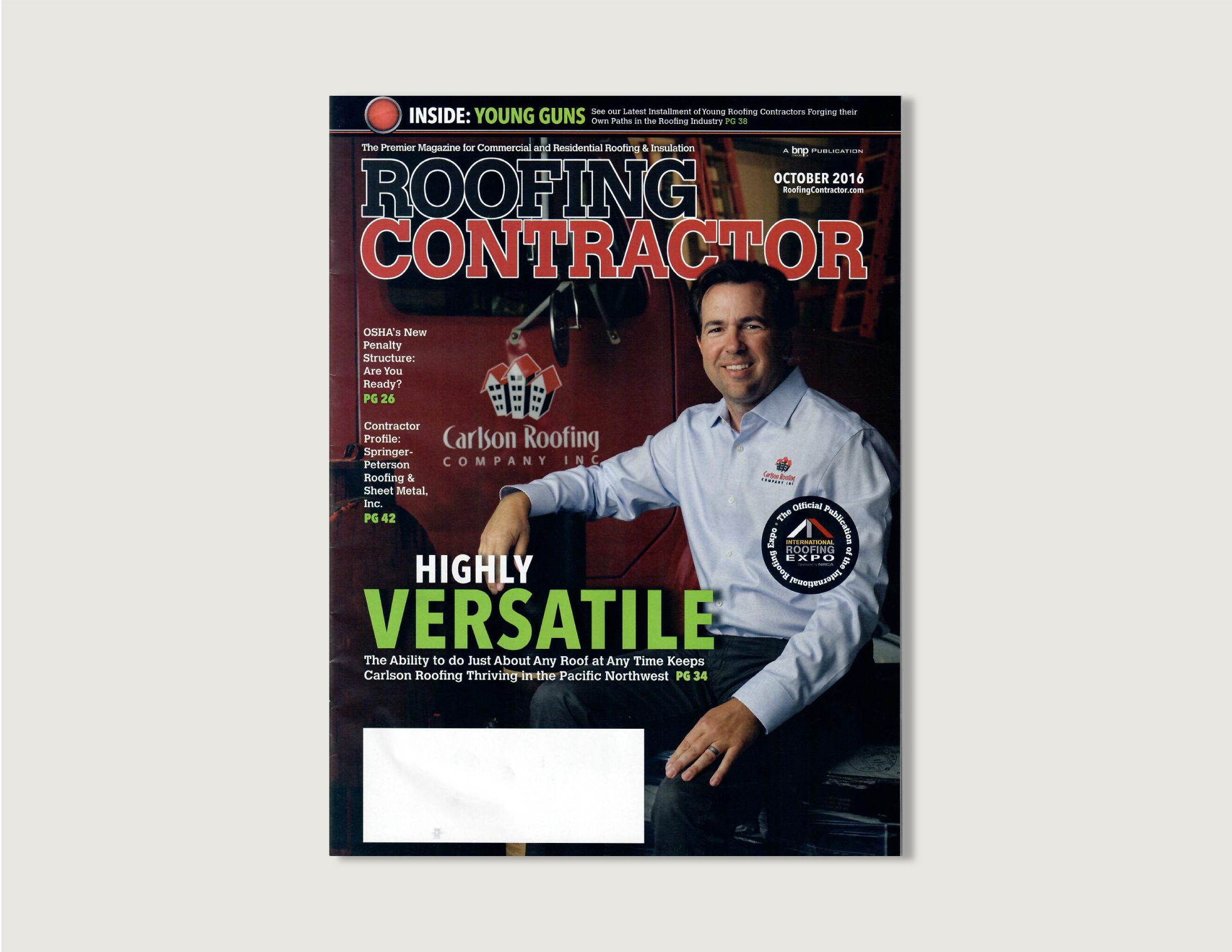 In spite of the breadth of their project portfolio, the company's photo library hadn't been kept up to date. As it became clear that we would need access to more, higher-quality pictures to tell this company's story, we commissioned a professional architectural photographer to capture some of their most recent projects throughout the Portland Metro area.
Later, when the company was approached for the cover of Roofing Contractor Magazine, we solicited help from another local photographer who produced a beautiful portrait of owner Greg Carlson with one of their decal'ed trucks in the background.
Starting in 2015, we worked with a local WordPress developer to design and build a website for Carlson Roofing that targeted their three main markets. The copy we wrote for the site was crafted to boost SEO among audiences in those markets.
The site also served as a recruitment tool, giving job-seeking roofers access to bilingual (English and Spanish) application forms that they could submit via email.
In 2018, when Carlson Roofing underwent a brand overhaul, we moved their site to Wix, a platform that offers a level of security and backend user-friendliness that meets this client's needs.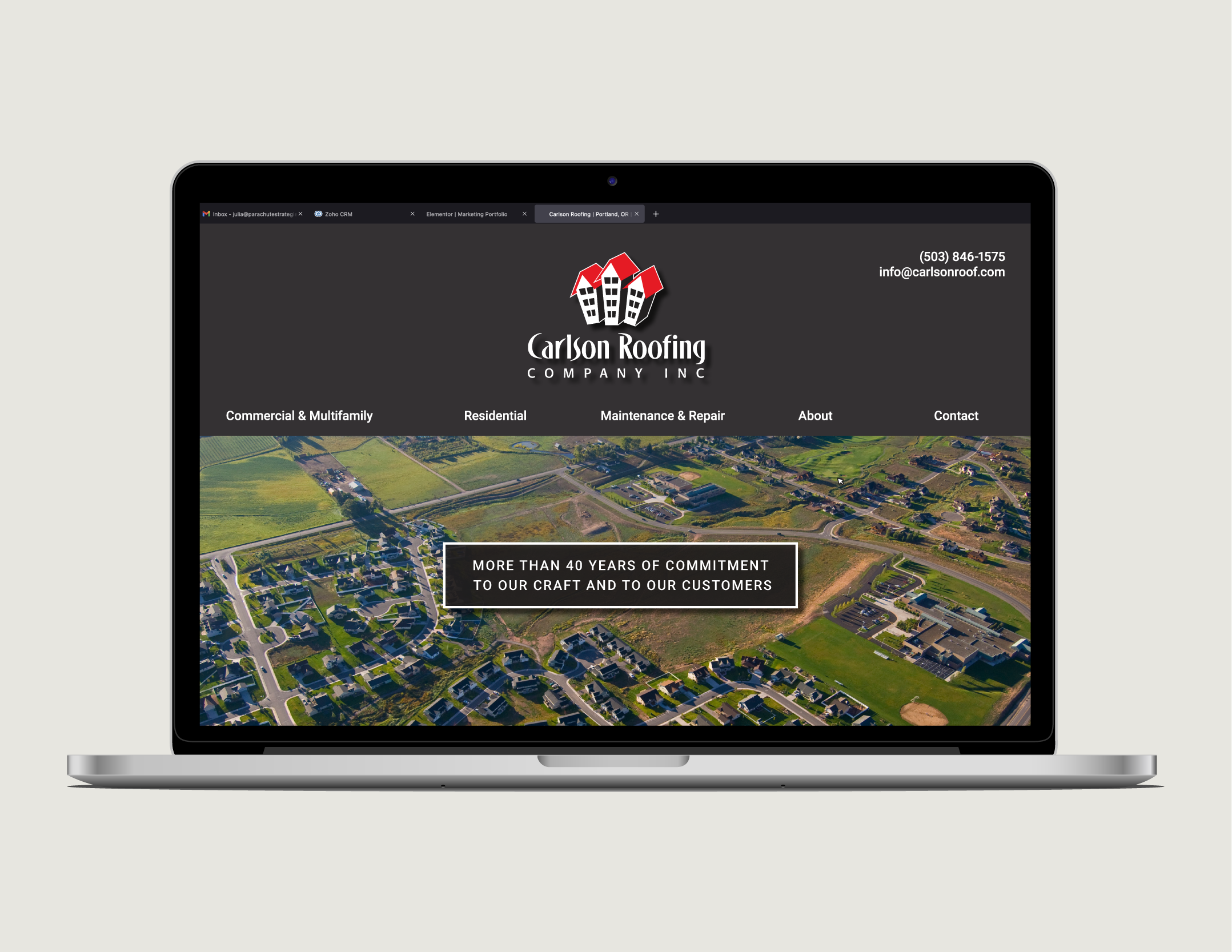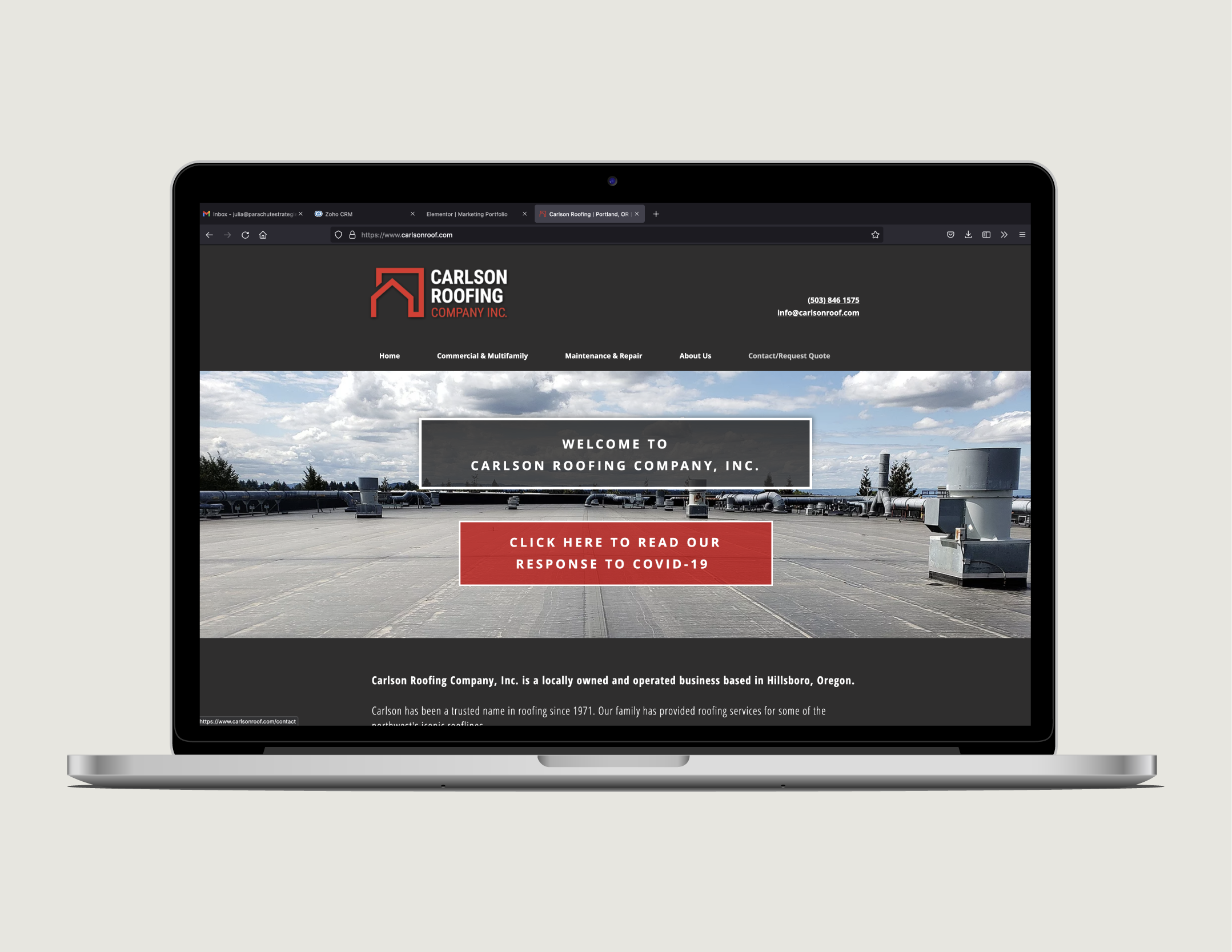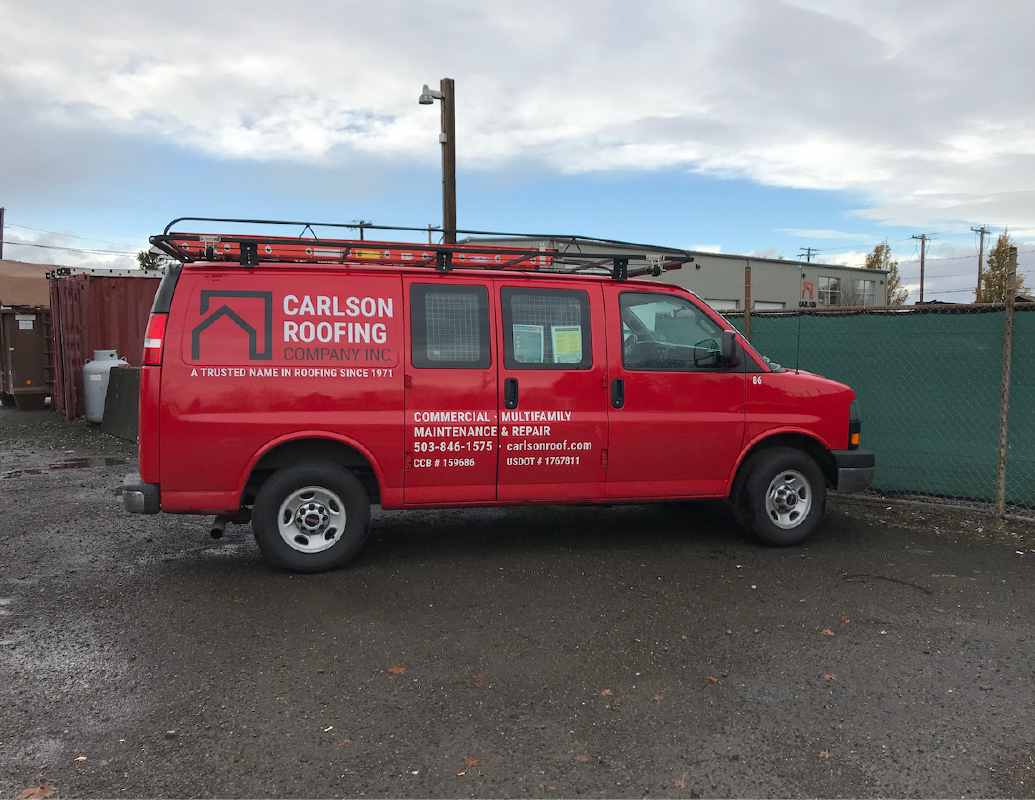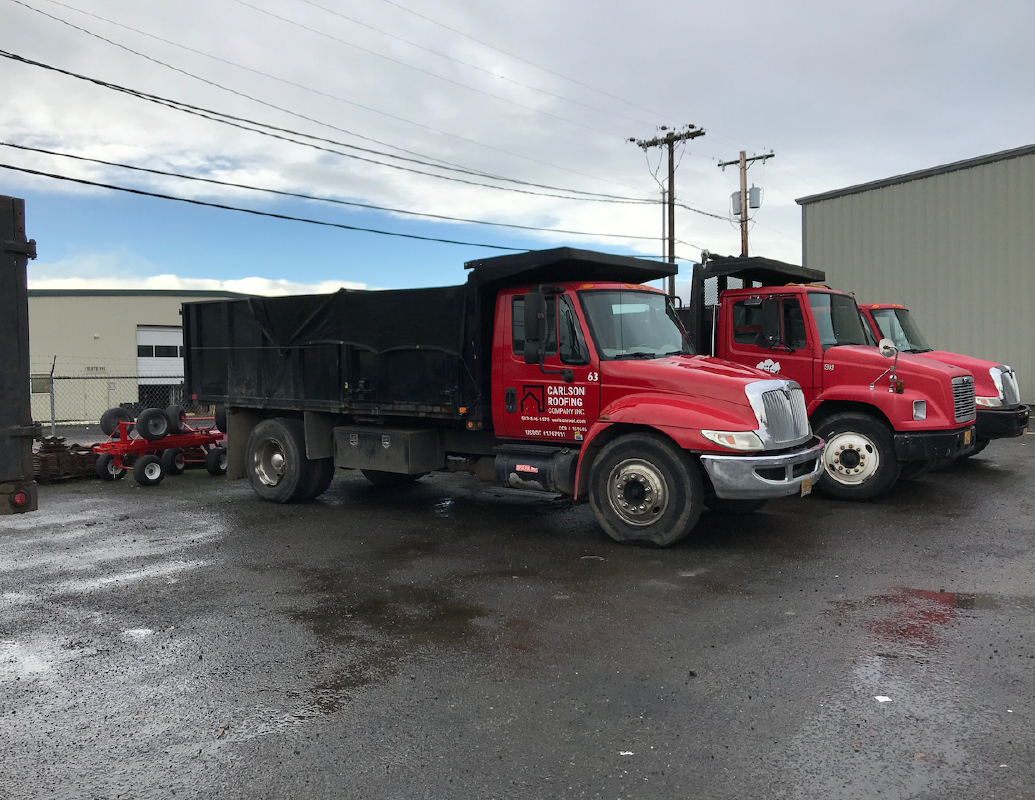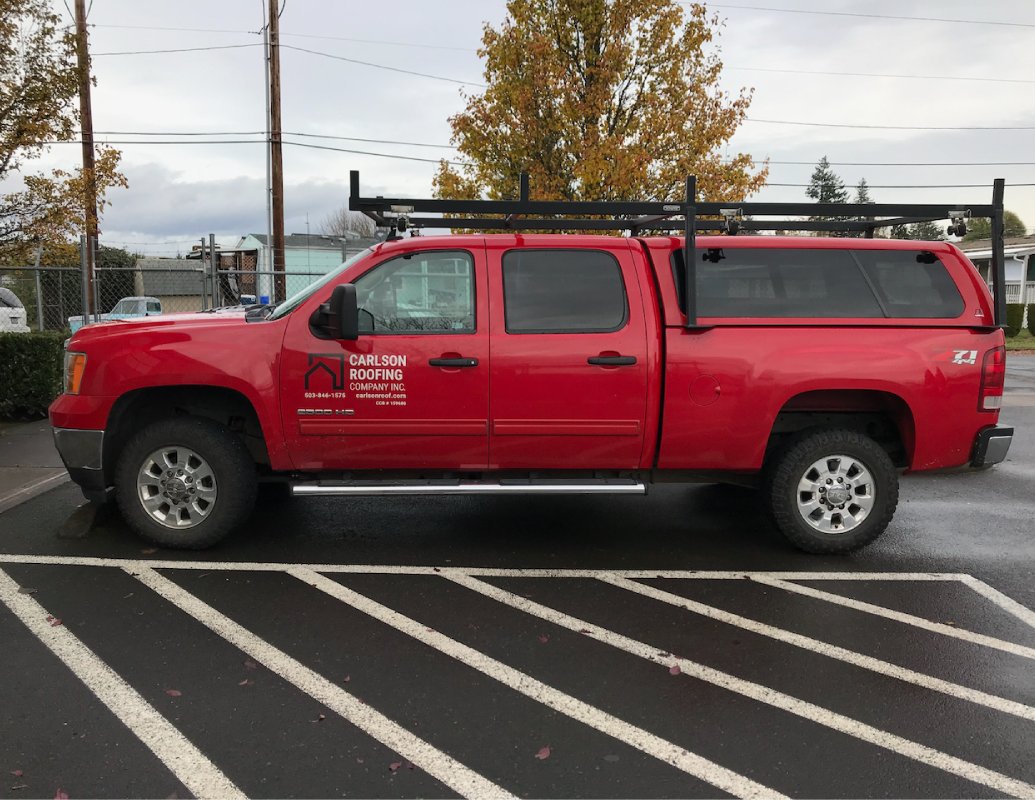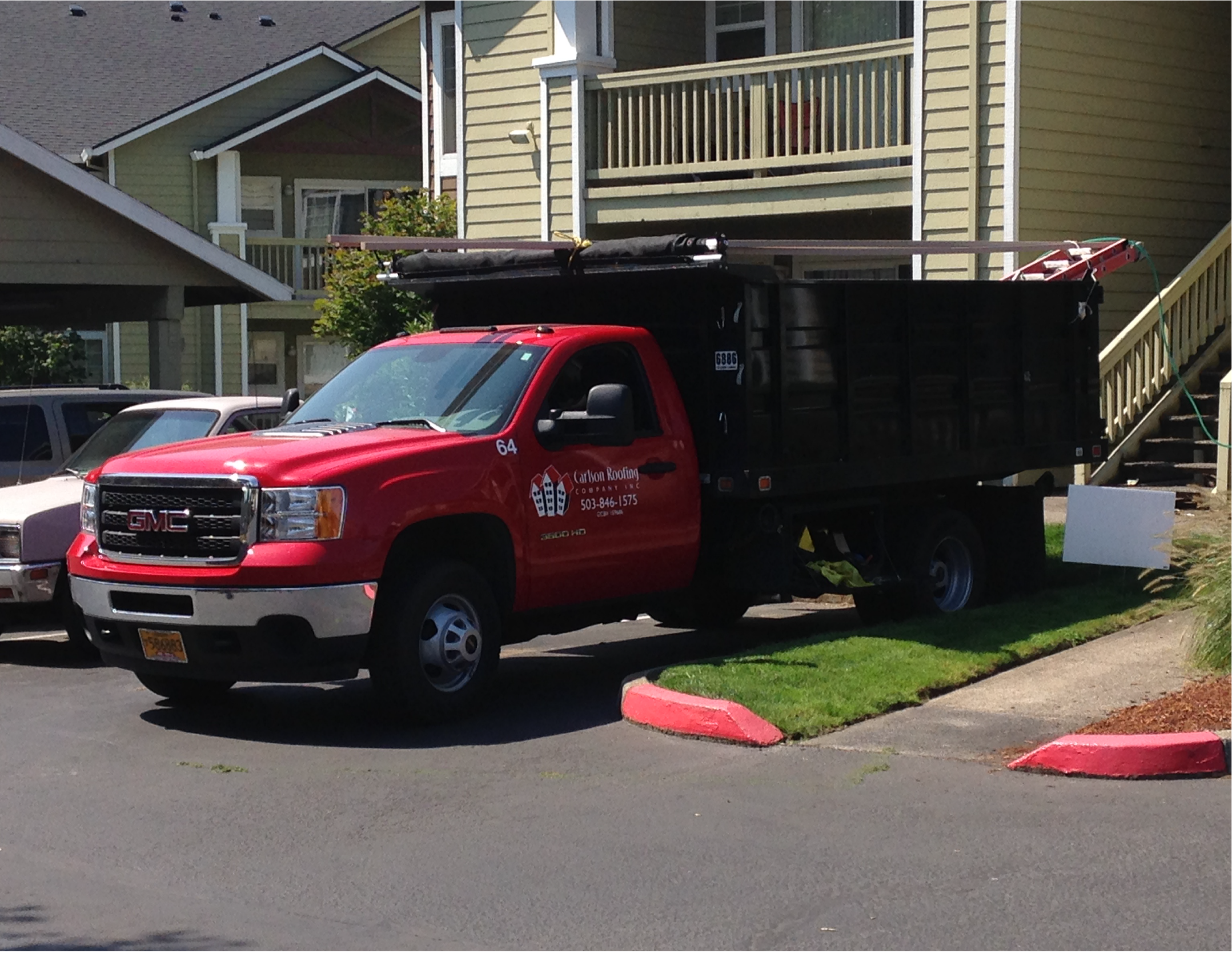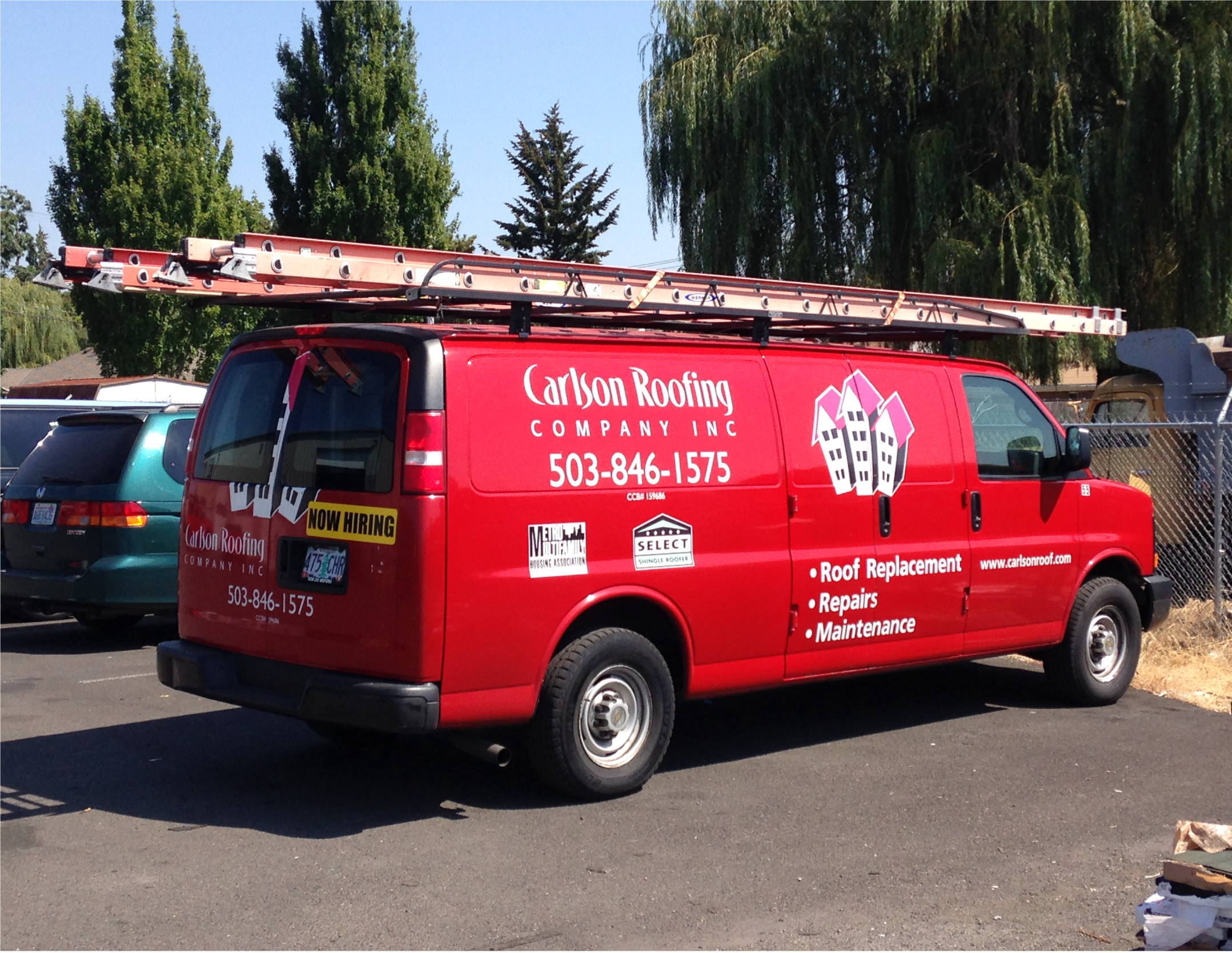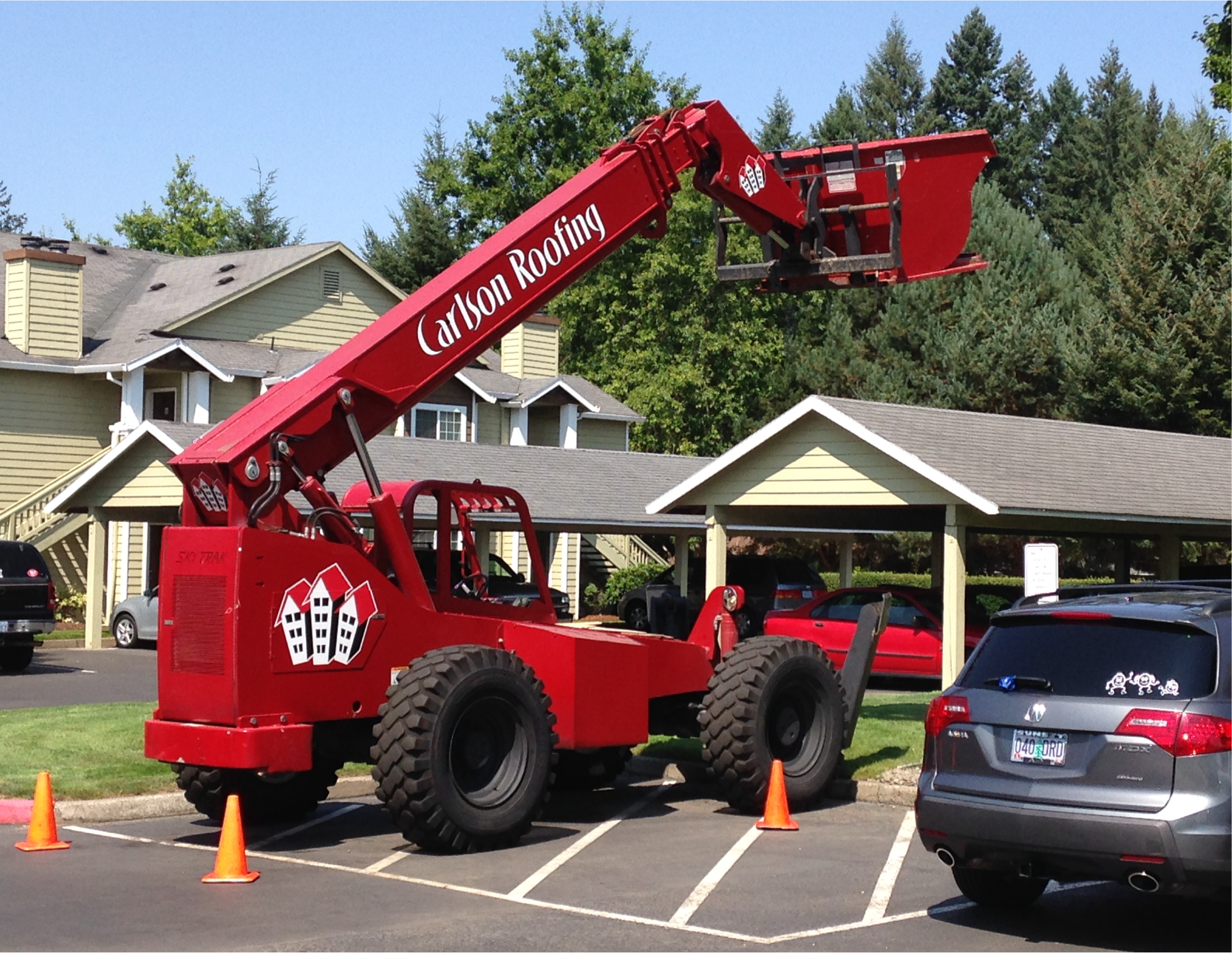 One of our first meaty jobs was to produce and coordinate the application of vehicle decals for the company's ever-growing fleet of work trucks. This project really kicked into gear with the advent of the new brand, and culminated in a library of graphics that can be adapted as new vehicles join the fleet.
Brochures and Outreach Collateral
Over the years, we produced a number of brochures for Carlson Roofing's staff members to hand out at client meetings, conferences, trade shows, and the like. The largest of these was an 11×17 bifold, and the smallest folded down to the size of a business card.
A custom cut, vermilion binder (ideal for toting brochures) rounds out the collection!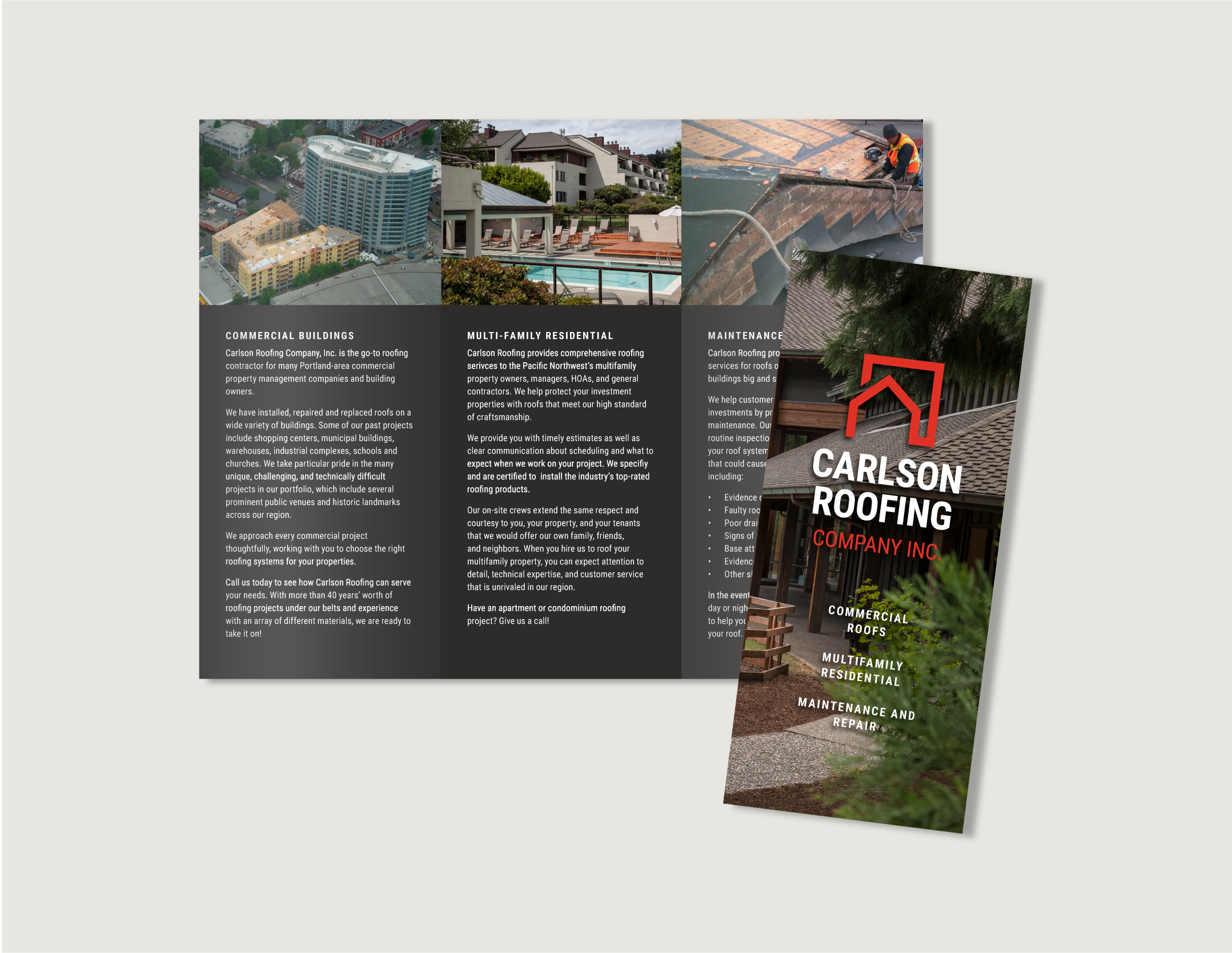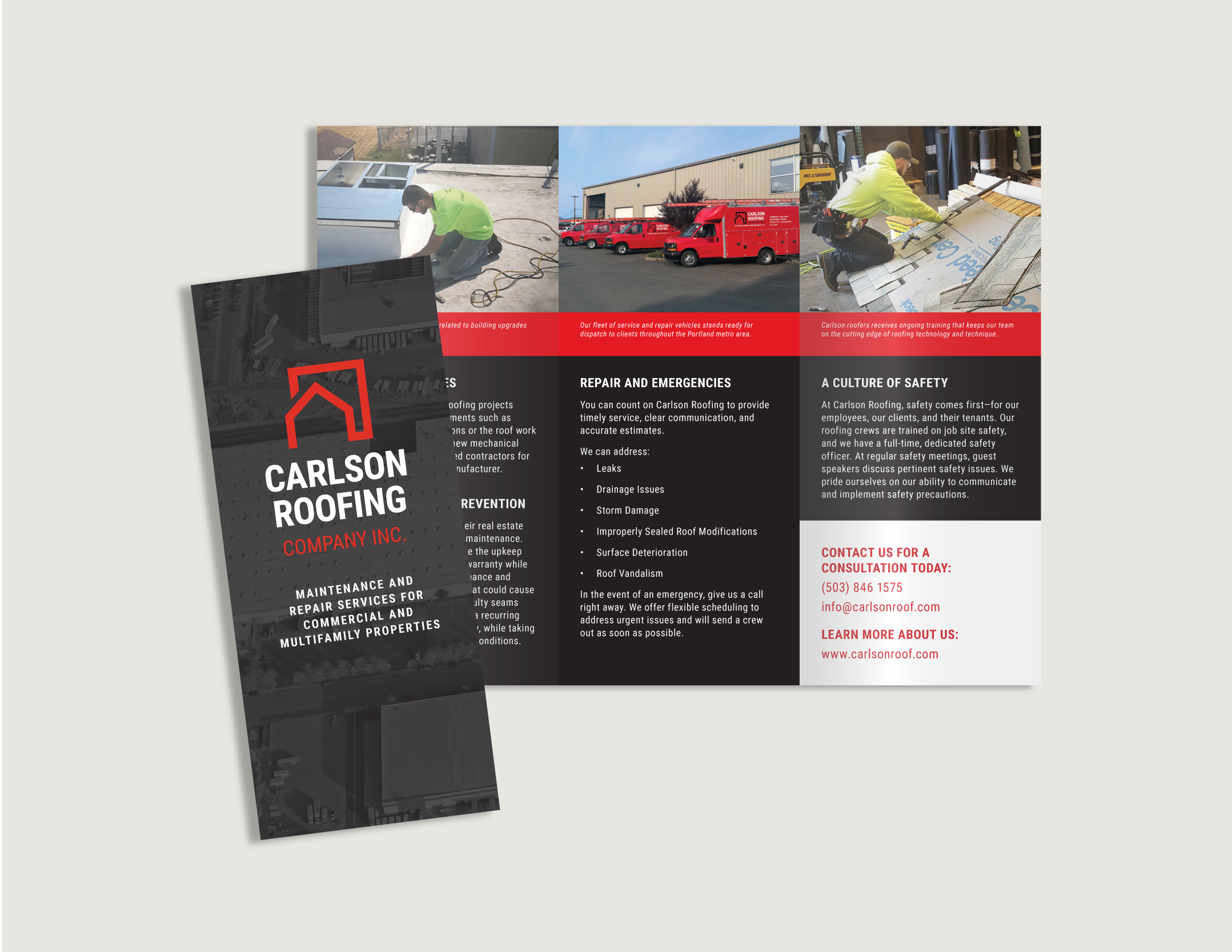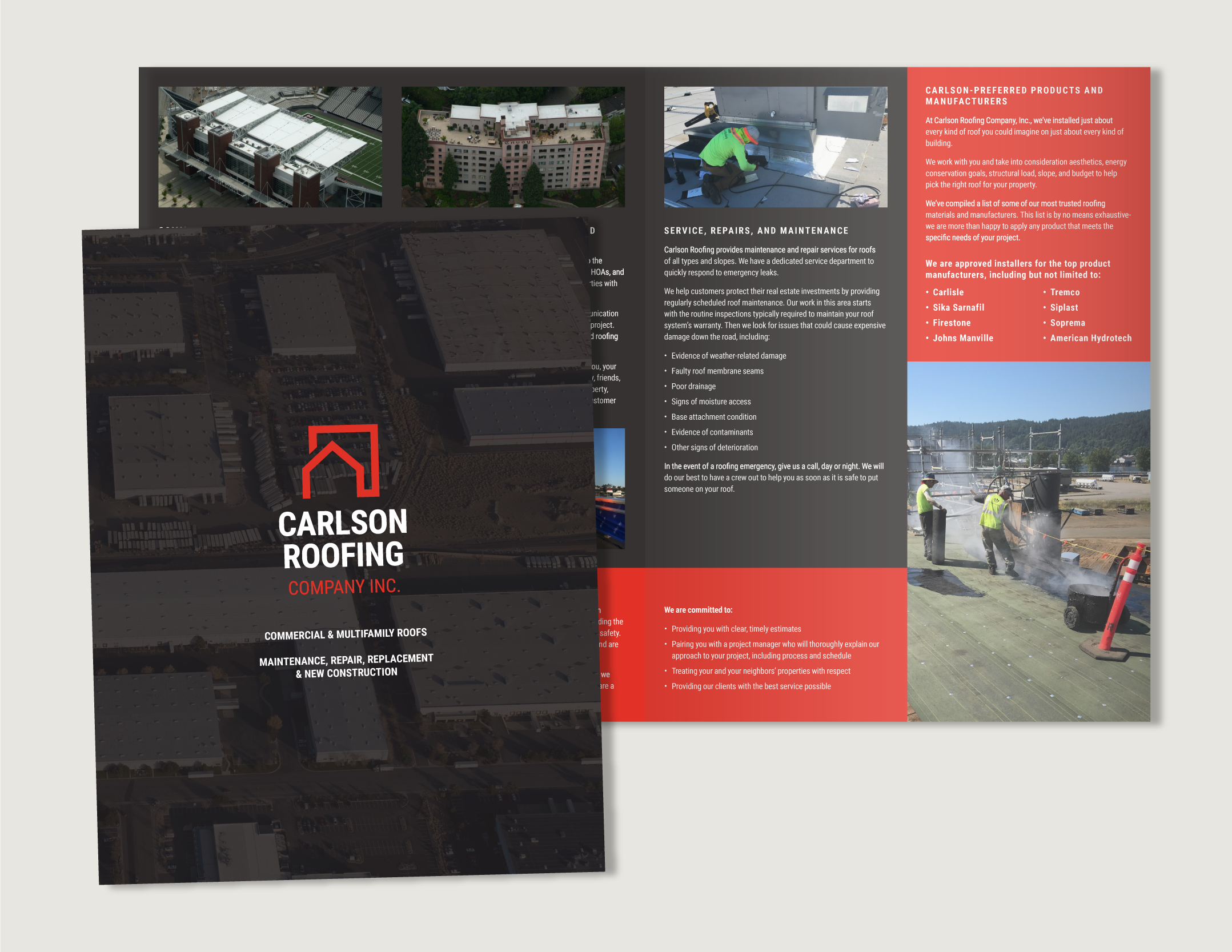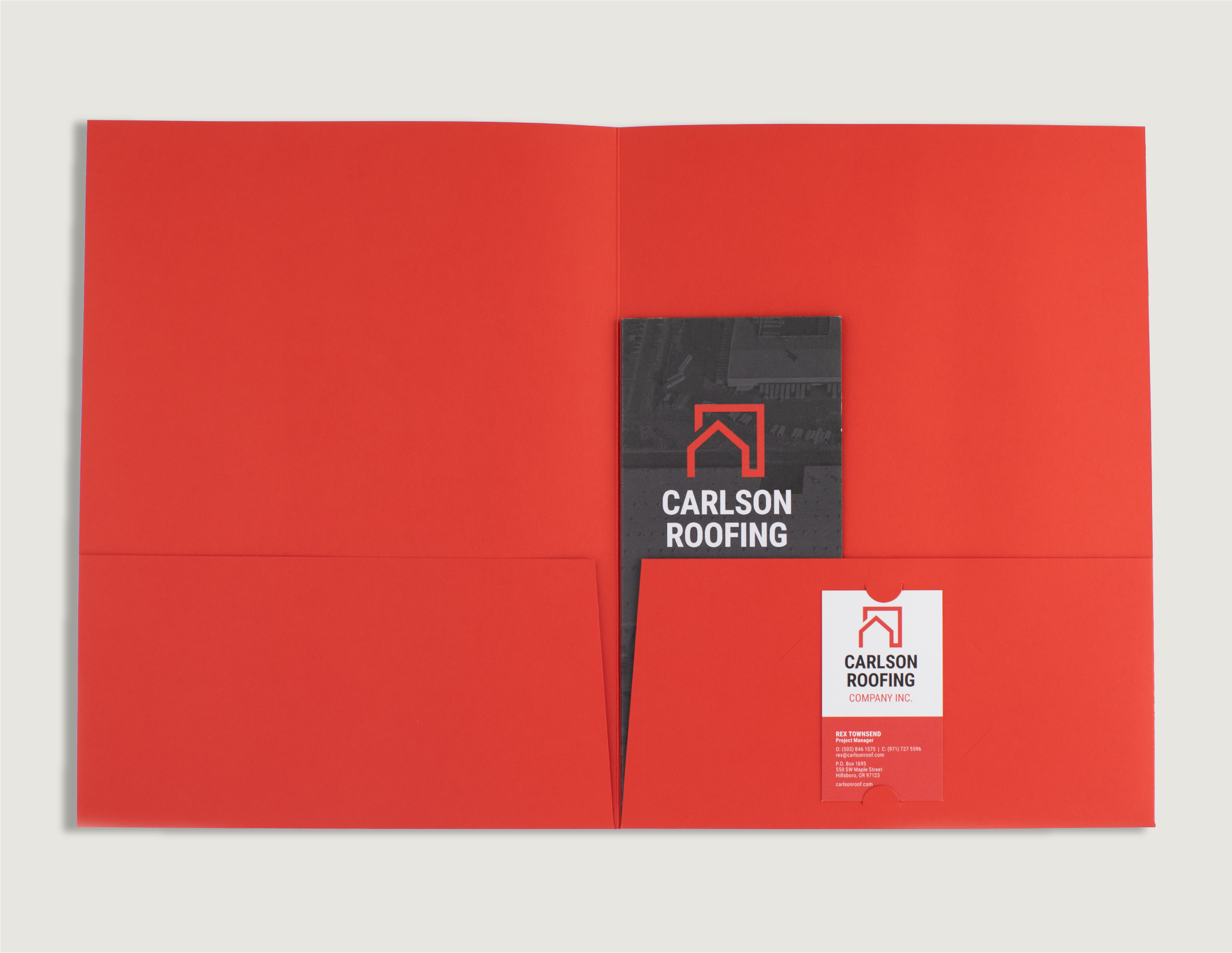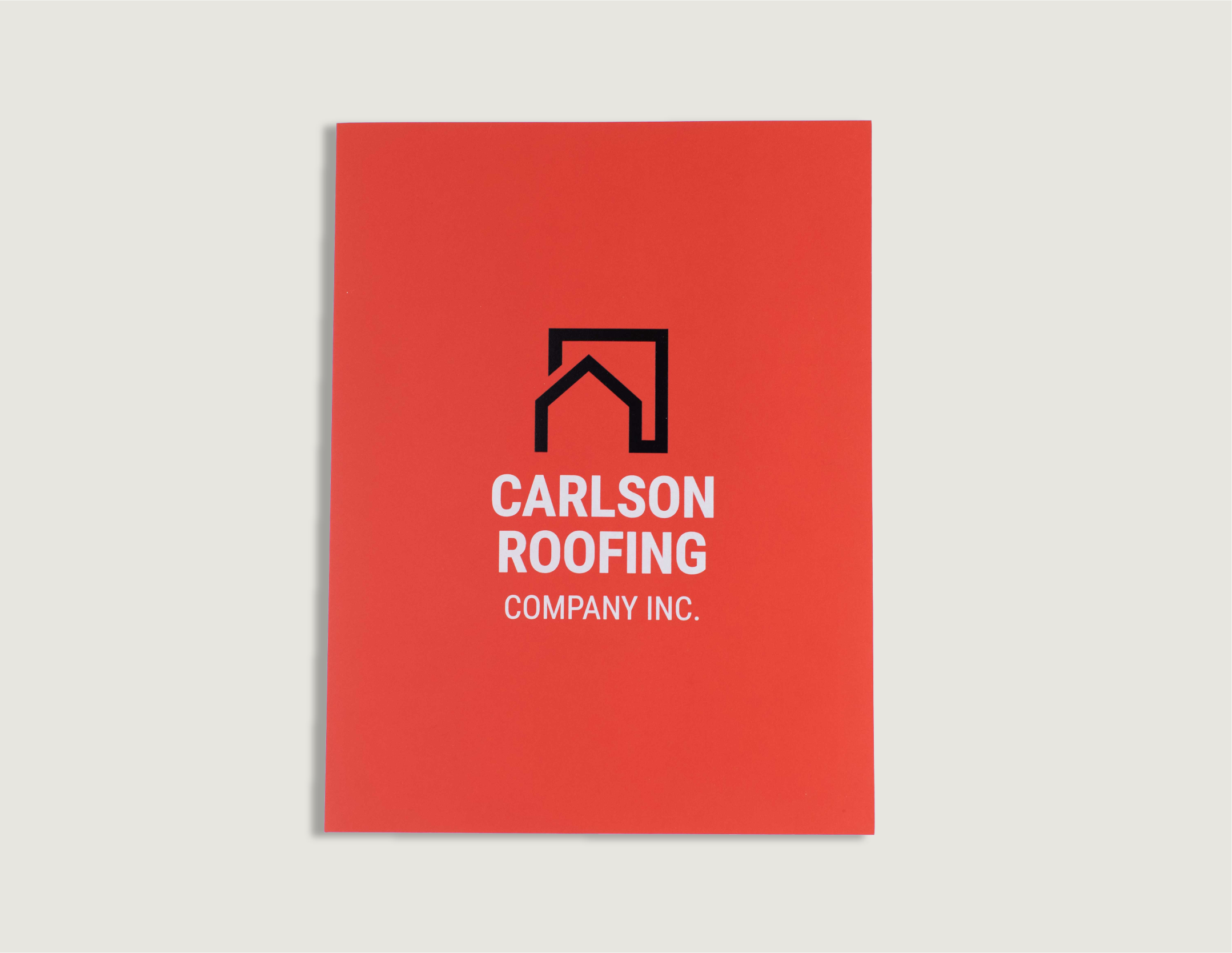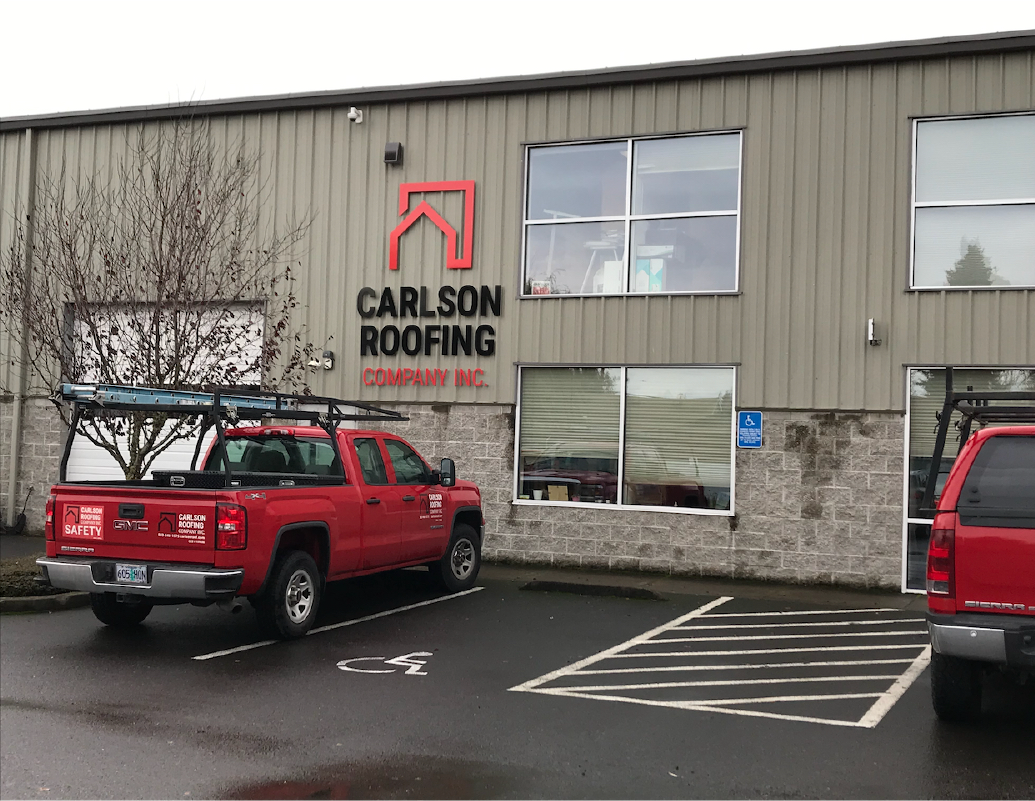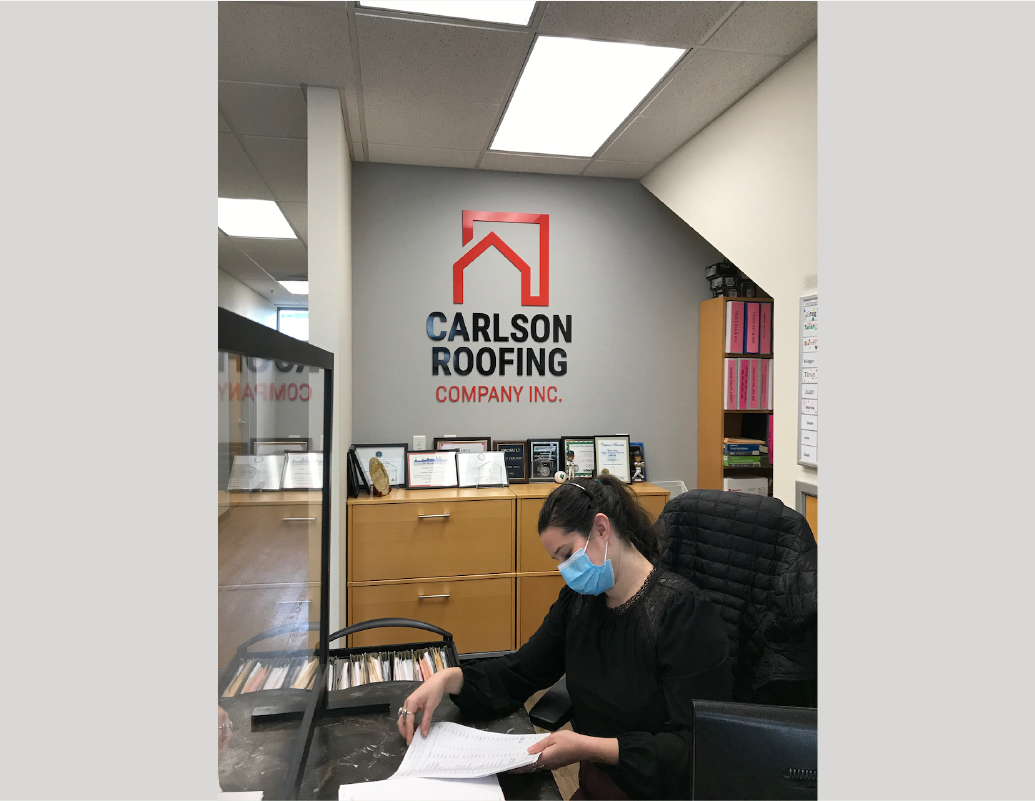 Carlson's new brand brought with it the need for updated company signage. We designed and oversaw the mounting of two, large-scale, dimensional letter signs: one on the exterior of the Carlson Roofing headquarters and the other inside, in the reception area.
Every year since 2015, Parachute Strategies has designed a custom holiday card for Carlson Roofing to send to its clients. The cards have fluctuated between humorous and earnest over the years, but they always convey a roofing-centric holiday message and thank clients for their patronage.