All Smiles Community Oral Health, originally named Dental 3, delivers free preventive and restorative oral health services at 300 community locations throughout the Portland metro area. One of their primary focuses is providing free dental screenings and application of fluoride and dental sealants in Title I schools and qualifying daycares. In 2022, the dental nonprofit asked us to develop their new brand identity.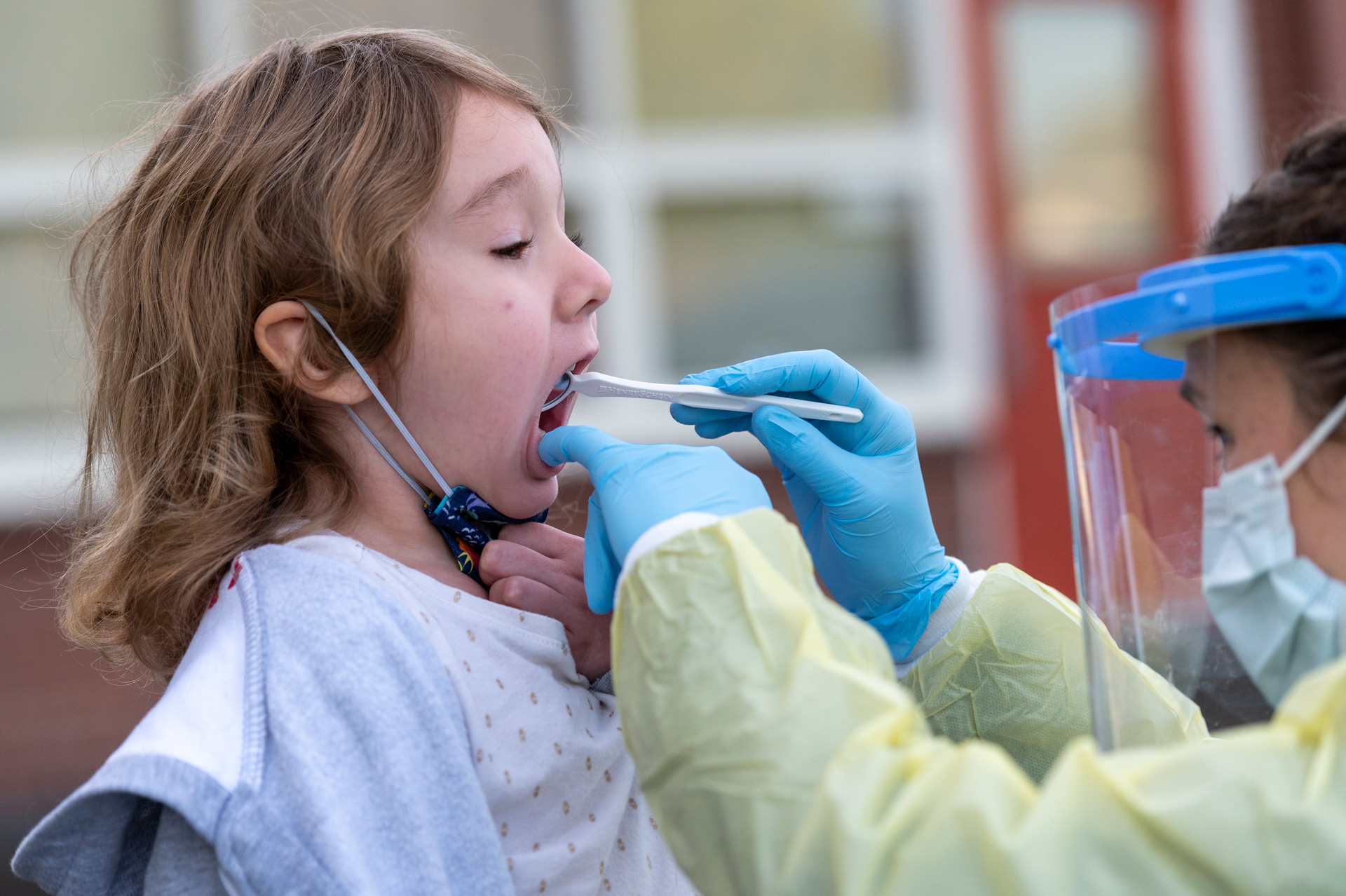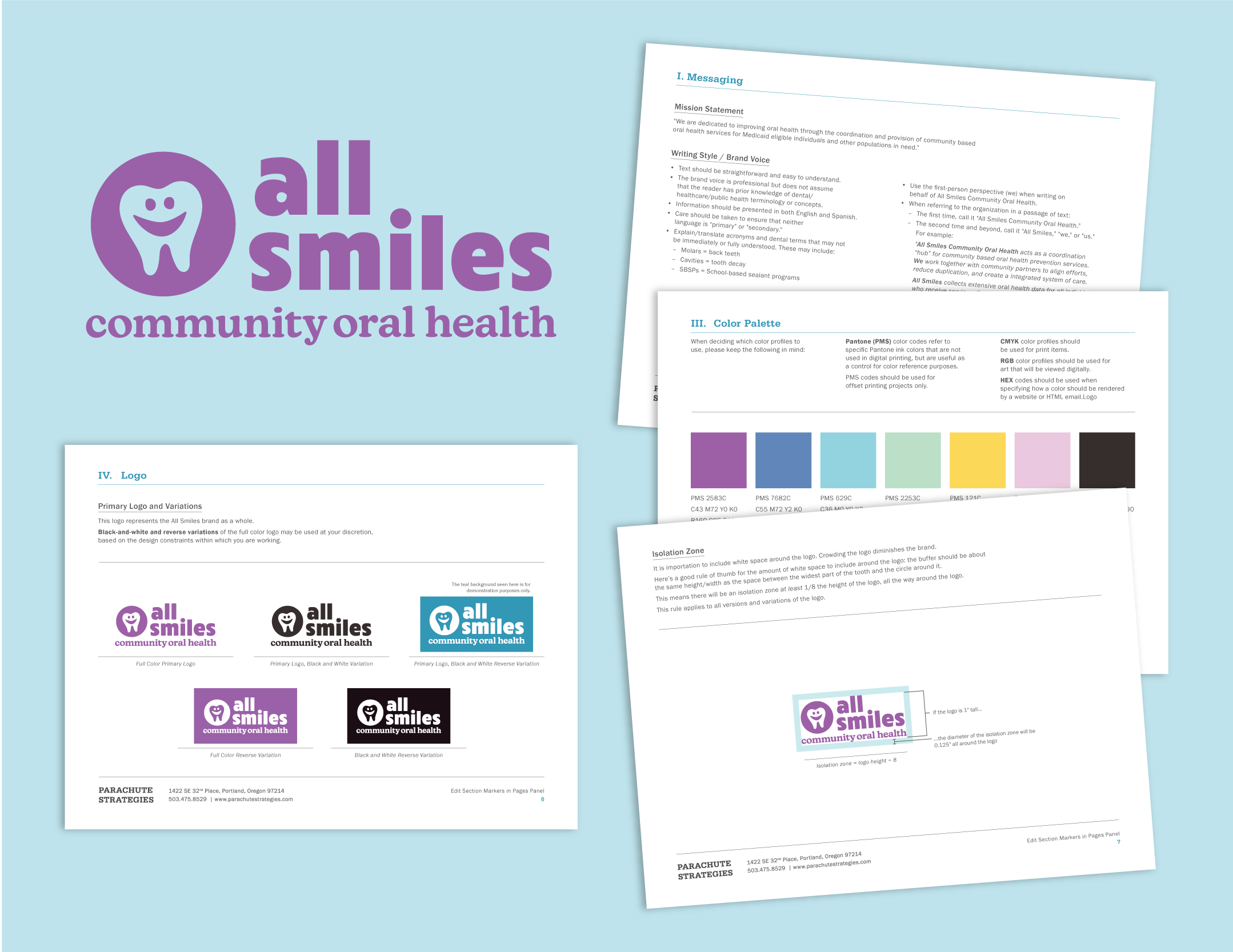 We worked closely with Dental 3's staff leadership and board of directors to come up with a new name, logo, and look and feel that would appeal to families and education partners while also clearly conveying the organization's work and mission. After a lot of research, sketching, and a few too many teeth puns, we proposed the winning brand—All Smiles Community Oral Health alongside a grinning molar.
The brand identity we created has a clear perspective, bringing All Smiles' best qualities to the fore: friendly, kid-oriented, and reliable. Our brand guidelines focus on inclusion and positive depictions of oral health to help alleviate common fears around visiting the dentist. The goal for the new brand is that it will inspire deeper community trust and encourage greater program participation and support.
Rolling Out the Purple Carpet
In 2023, we implemented the new brand across All Smiles' full kit of communications materials. Our work included:
A reskin of their website and social media properties
Outreach collateral including posters, flyers, postcards, and signs
Business cards, letterhead, and meeting materials including templates for agendas, minutes, Zoom and Microsoft Teams backgrounds, and Powerpoint presentations
A suite of dental service information/consent materials in nine languages, in paper and digital formats
Swag and event materials like pencils, pens, tablecloths, and banners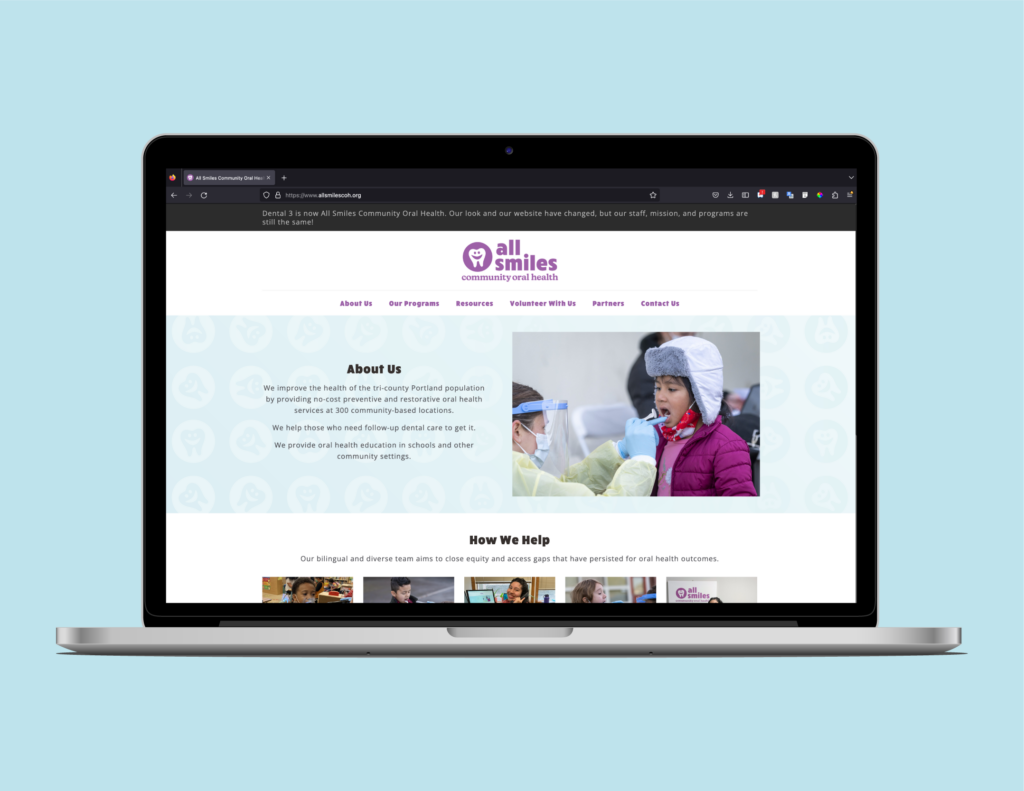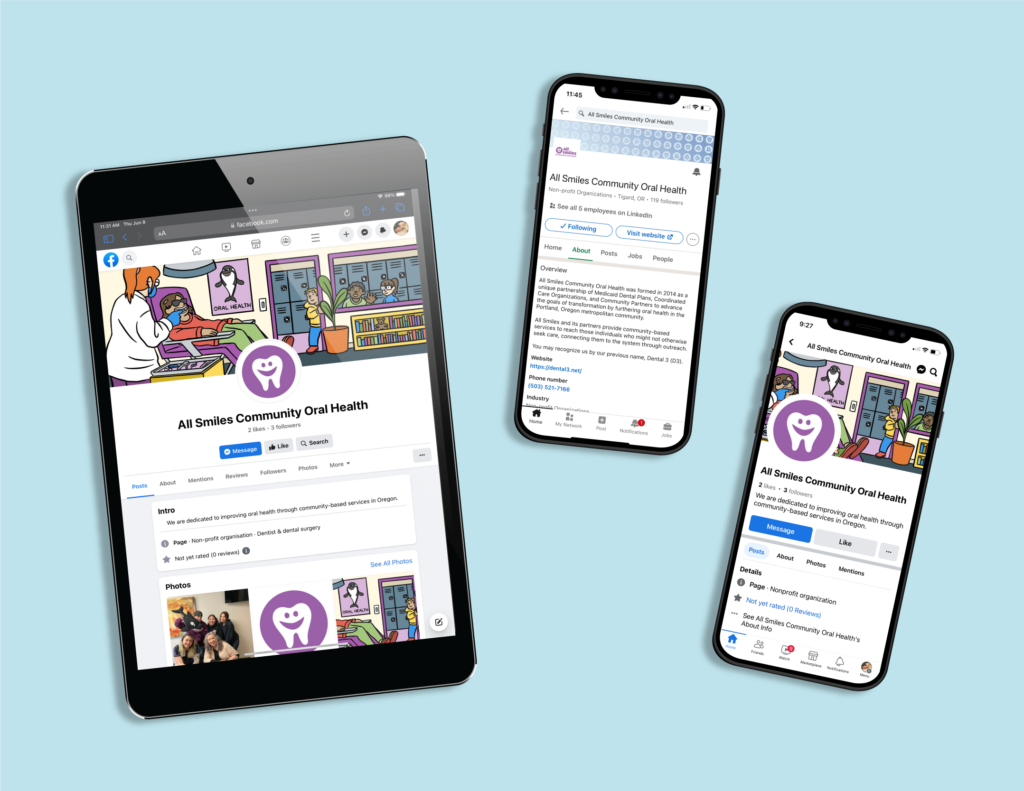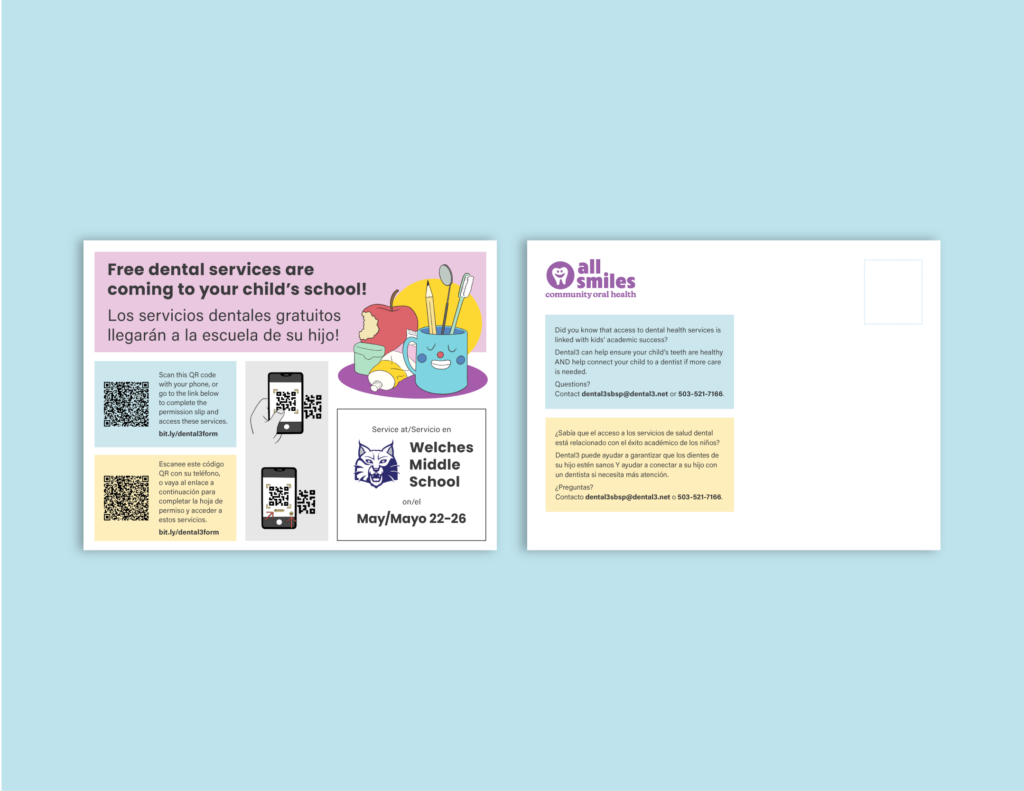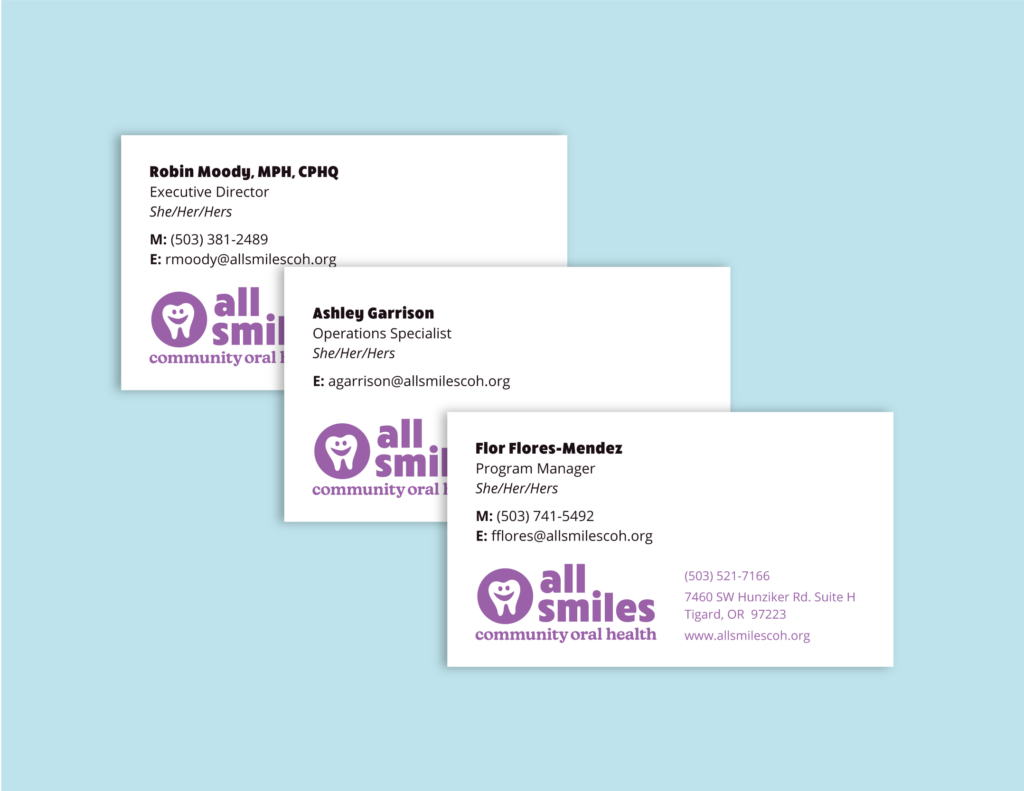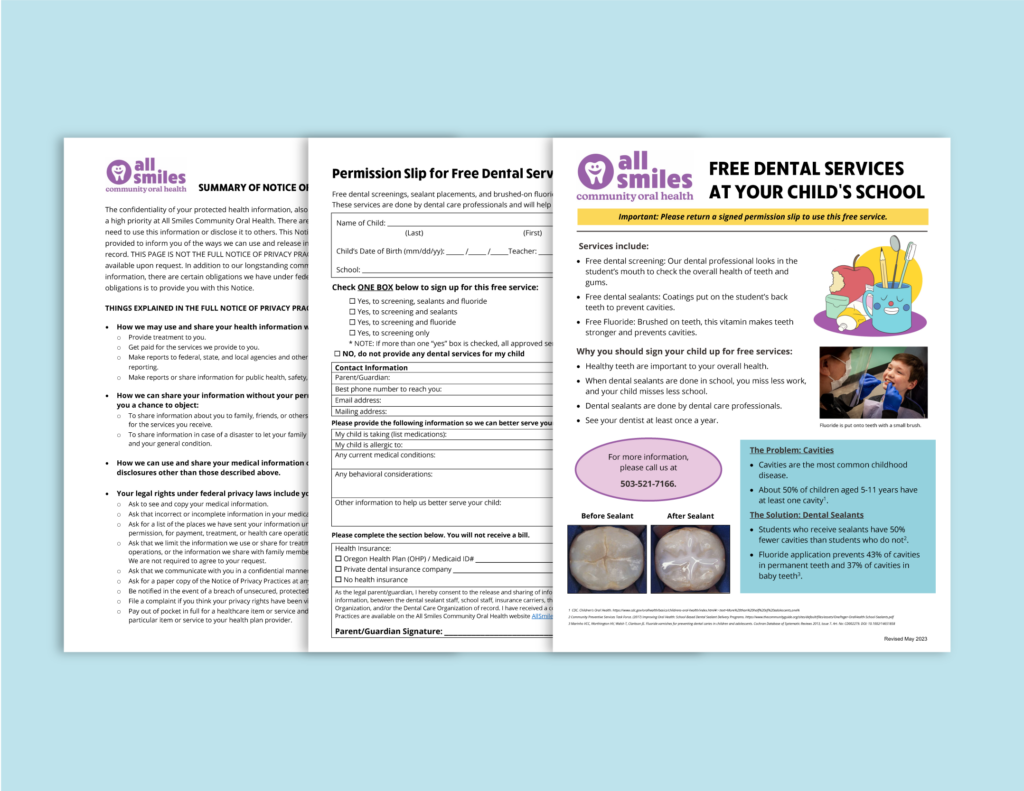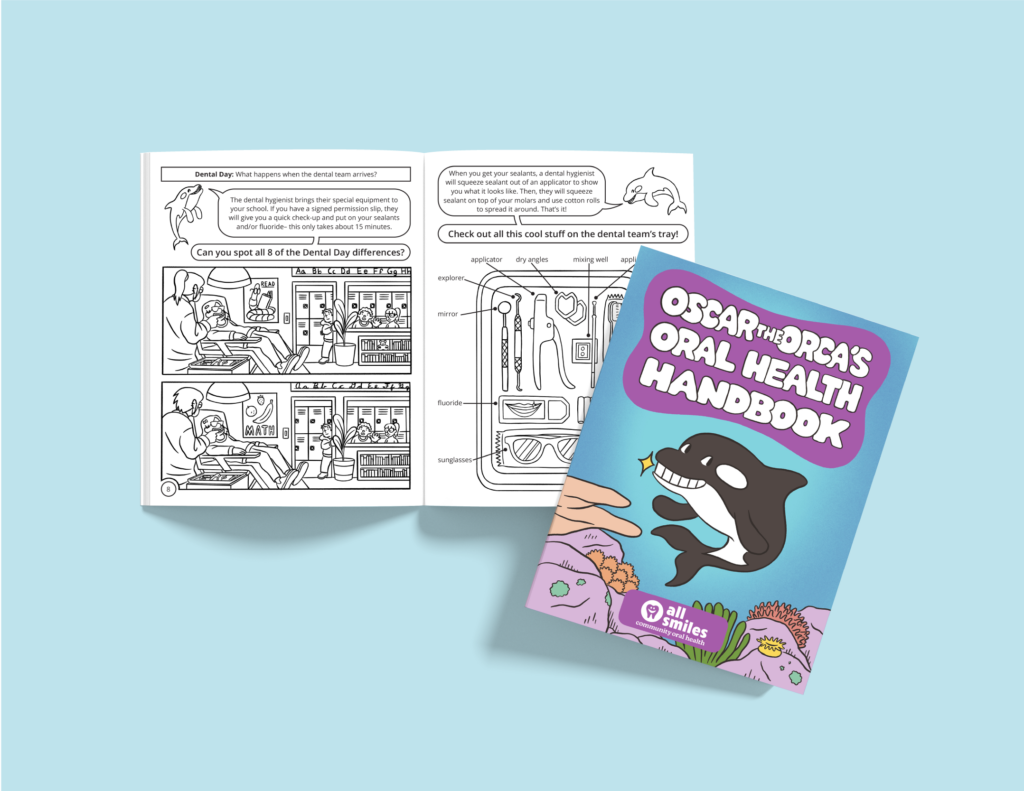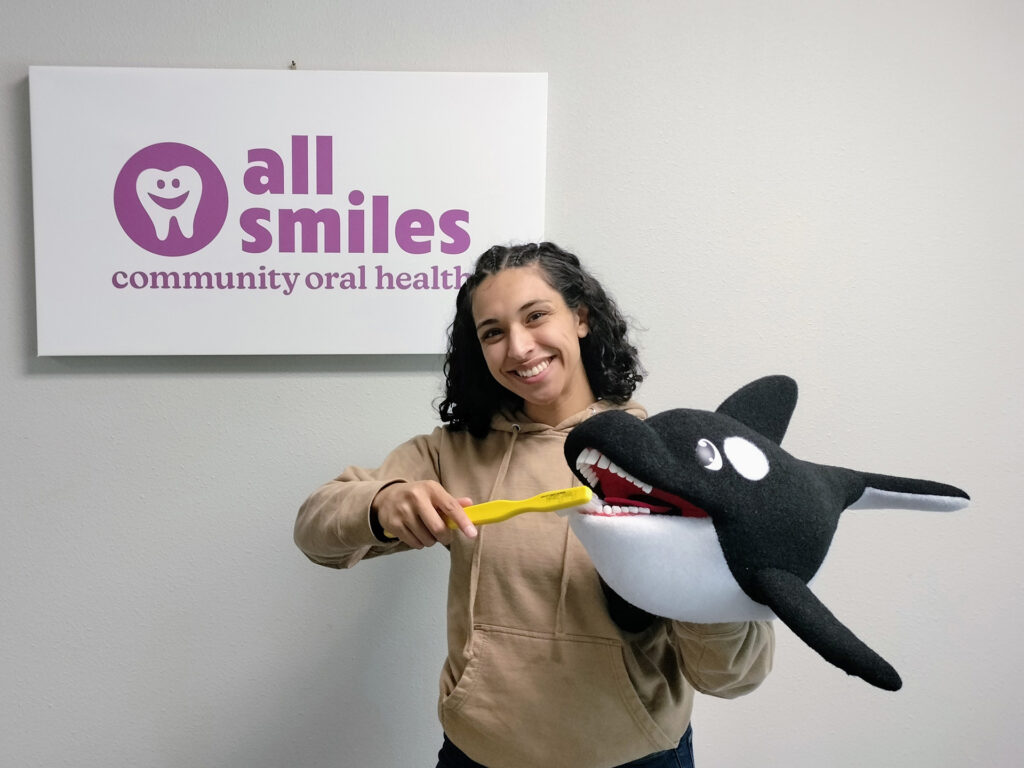 Engaging Educational Materials for Kids
In collaboration with All Smiles, Parachute Strategies set out to find a mascot that could anchor a series of educational materials aimed at kids of all ages. Our goal was to choose an animal that properly represented both the importance of oral care and the Pacific Northwest. Thus, Oscar the Orca was born. He is depicted in a simple, friendly, hand-drawn style reminiscent of popular comic book characters.
Oscar the Orca's first outing was in an activity book created for K–5 students. Because of the wide gap in reading comprehension across this age range, the book was designed to appeal to students on multiple levels. Each page of the book is both a coloring page and a puzzle informed by a lesson in oral health.